SEED TO TREE + LISA HENN
Wednesday
- 27.04 2016 at 21:00
(concert - indie folk)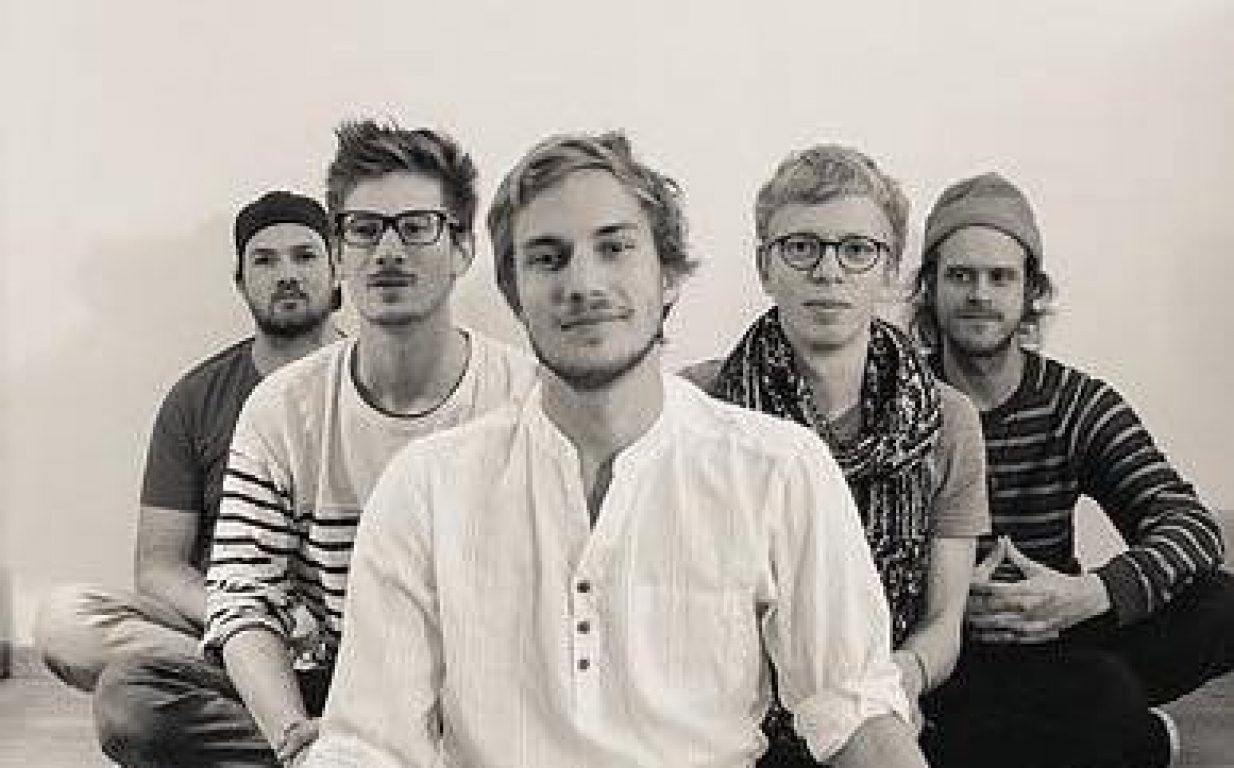 DOORS 20h30
SHOW 21h00
PRICE regular 9 // student 7 (reservations through the form below)
It can be said that it was back in 2009 the "seed" of Seed to Tree was planted when Benjamin Heidrich and Georges Goerens began playing guitar and singing together. However the band idea didn't take root until the beginning of 2010 when Michi Mentgen the drummer provided the first shoots for Seed to Tree.
The guys leafed through various band names but eventually settled on a Blind Melon track they loved "Seed to a Tree" and so the name Seed to Tree was sown.
2010 was also the year of the band's first gigs in bars and youth centres and they even blossomed by winning a local band contest ahead of about 12 other acts.
With the acoustic and touch of Irish sound, 2011 saw Seed to Tree virtually become resident at Luxembourg's Irish pub The Pyg, proving popular with punters and triggering a buzz around them.
It was then that Seed to Tree turned over a new leaf becoming more serious in their approach, their act, song-writing and performing bigger gigs to a more diverse public.

It all paid off, as the band received support and help in several areas including the recording of their first EP released September 2012. The year ended triumphantly with the release of the band's first single "Broken Down" that went on to spend an amazing 16 weeks in the Luxembourg national charts.

2013 proved to be an incredible year for the band; 2 new branches were added to the tree in the form of keyboard player Jean-Marc Feltz and bassist Benjamin Renz before the quintet played virtually all the major Luxembourg festivals including Food For Your Senses, Rock um Knuedler, e-Lake, Mess For Masses and the biggest of the all - main stage of Rock-A-Field.

In the same year Seed to Tree released two more singles from their EP "What Would You Do?" and "Pine cone". Both songs achieved a lot of airplay and did well in Luxembourg charts. The band was also chosen to represent Luxembourg for the Greater Region Multipistes project helping to support and train promising local talent.

2014 began in the same light proving that Seed to Tree are not about to lose steam! They played several exciting concerts and festivals both in Luxembourg and abroad and supported acts such as Jacco Gardner and Kodaline. A fourth single "Lonely Leader" was released by popular demand as it already received a lot of airplay without the band promoting it! The song reached 11 in the national charts.

At the end of August 2014 Seed to Tree went to La Chapelle Studios in Belgium to record their first album "Wandering, released in Luxembourg's large Rockhal venue in front of an audience of 800 people!

And so the stems of Seed to Tree's humble beginnings are starting to bear fruit with exciting prospects for the
coming years.
Tickets