BOARD GAME NIGHTS
Wednesday
- 08.11
(other)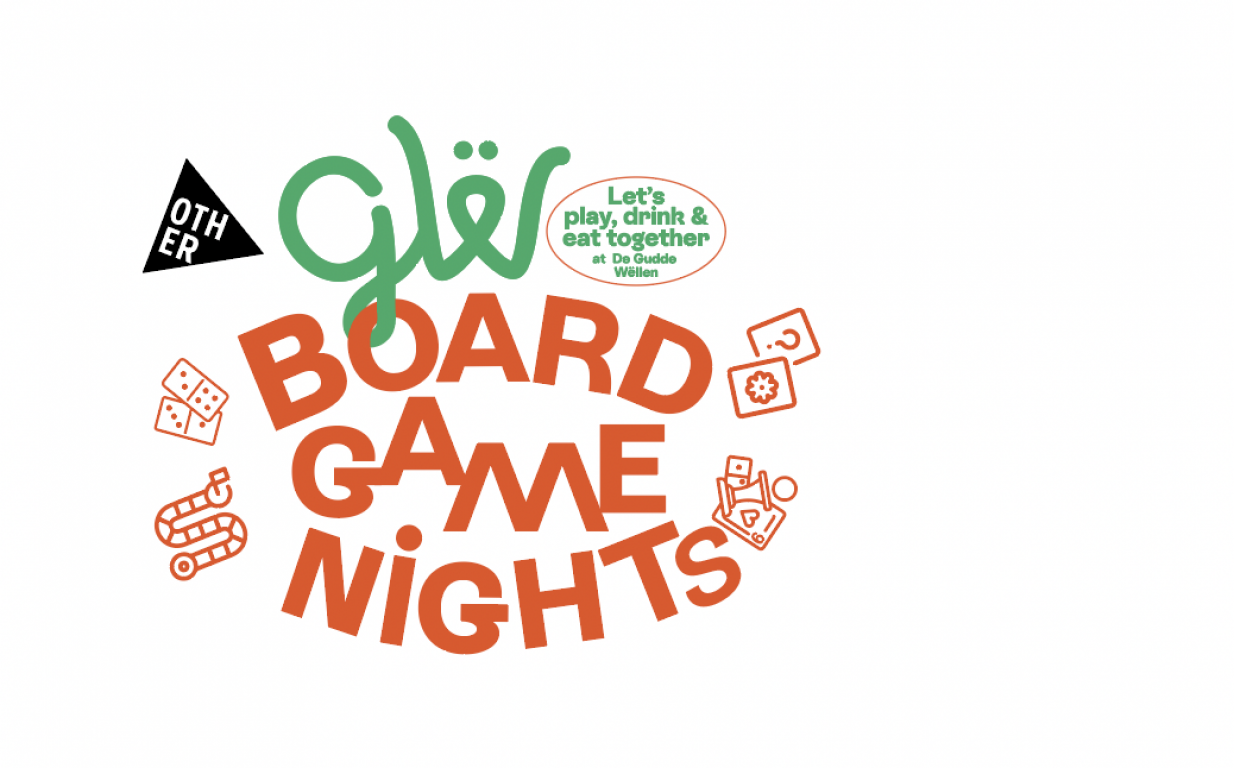 Join us for monthly board game night at De Gudde Wëllen. We play every first Tuesday of the month. Fancy some tasty drinks, homemade vegetarian/vegan food and the best there is on the gaming market? Here you'll discover alternatives to the dusty classics. We bring you a selection of exquisite games every month.
IG (board.gamenights) keeps you up to date on what to expect each month.
Don't want to read the rules?
Let the guys explain the games to you. Just bring your friends and have fun together.
Here is how it works:
Take a seat (alone or with friends)
Choose a boardgame (we help you if you need it)
Order drinks or snacks
Play your favorite game (we help you if you need it)
Pay the gaming fee (5€ per person, pay at the end together with your drinks)
If you have any requests (in general or concerning the game selection), please feel free to let us know: bgamenights@gmail.com