THE BONES OF J.R. JONES (US) + Anthony D'Amato (US)
Thursday
- 09.11
(blues, folk, and country sounds)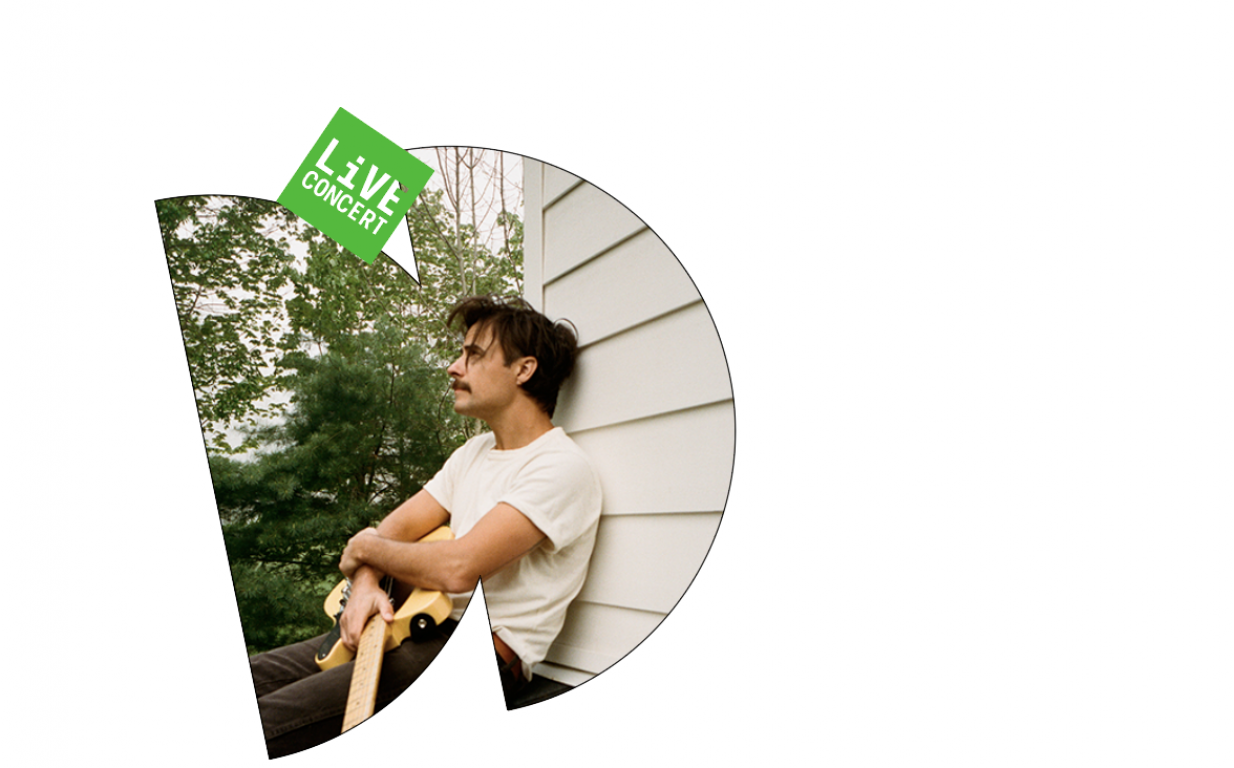 DOORS 20:00
SHOW 20:30
PRESALE 13/9 (student)
https://loveyourartist.com/en/events/the-bones-jr-jones-us-at-luxembourg-6PZ5B8/overview
THE BONES OF J.R. JONES (US)
Born and raised in central New York, acclaimed songwriter Jonathon Linaberry got his start playing in hardcore and punk bands before becoming enamored with gospel, folk, and blues and launching The Bones of J.R. Jones in 2012. Operating as a fully independent artist, he would go on to release three critically acclaimed albums, land songs in a slew of films and TV shows, and tour the US and Europe countless times over as a one-man-band. Along the way, Linaberry would also share bills with the likes of The Wallflowers and The Devil Makes Three, soundtrack an Amazon commercial helmed by Oscar-winner Taika Waititi, and earn praise everywhere from Billboard to Under the Radar.
As its title would suggest, The Bones of J.R. Jones' new album, Slow Lightning, is a raw and visceral collection, one that pulsates with an understated electrical current. The songs are restless and unsettled, often grappling with doubt and desire in the face of nature and fate, and frequent collaborator Kiyoshi Matsuyama's production is eerily hypnotic to match, with haunting synthesizers, vintage drum machines, and ghostly guitars fleshing out Linaberry's already-cinematic brand of roots noir. The result is a moody, ominous work that's equal parts Southern Gothic and transcendentalist meditation, an instinctual slice of piercing self-reflection that hints at everything from Bruce Springsteen and Bon Iver to James Murphy and J.J. Cale as it searches for meaning and purpose in a world without easy answers.
ANTHONY D'AMATO (US)
Born and raised in New Jersey, D'Amato first rose to international attention with 'The Shipwreck From The Shore,' his 2014 debut for New West Records. Inspired in part by time spent studying with the Pulitzer Prize-winning Irish poet Paul Muldoon, the album garnered rave reviews on both sides of the pond, with NPR inviting D'Amato for a Tiny Desk Concert and lauding that "he writes in the tradition of Bruce Springsteen or Josh Ritter," and Uncut proclaiming that his songwriting "echoes with early Bob Dylan." D'Amato followed it up in 2016 with the Mike Mogis-produced 'Cold Snap,' which earned him his first national TV appearance along with an Artist You Need To Know nod from Rolling Stone, who hailed his writing as "folk music raised on New Jersey grit." In 2017, D'Amato released a collaborative EP titled Won't You Be My Neighbor?, which raised more than $10,000 for refugee aid, and in 2019, he returned with the Five Songs From New Orleans, a stripped-down acoustic collection that earned even more praise from Billboard to Rolling Stone. Along the way, D'Amato toured extensively across the US and Europe, sharing bills with the likes of Ben Folds, Valerie June, Keb' Mo', The Felice Brothers, American Aquarium, and many more.
Tickets