SOPHIA (UK)
Wednesday
- 15.11 2017 at 21:00
(sold out - concert - rock/alternative)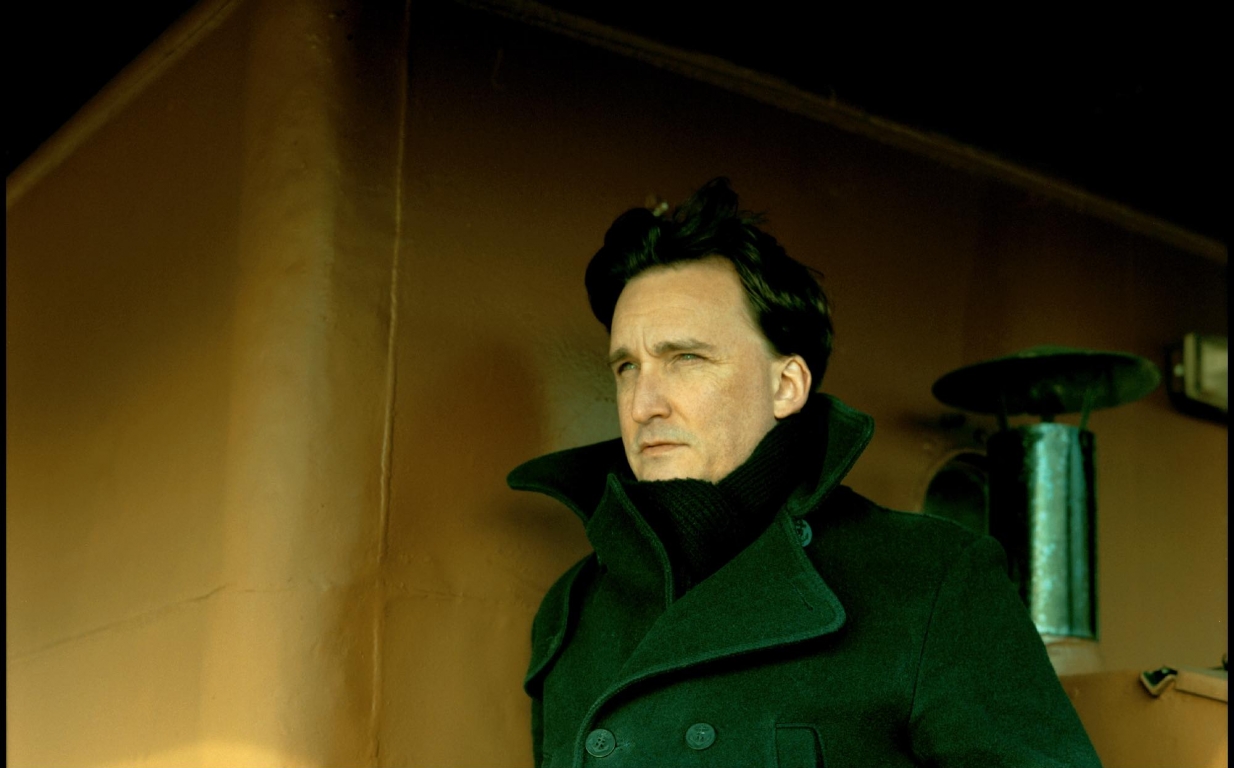 SOLD OUT ---------
Doors 20:00
Show 20:30
Presale 12 + fee At the doors 15
---
**** Mojo
**** The Skinny
**** MusicOHM
"Softly demurring, stately, magnetic and of course mercurial… Perfect if you ask me"
The Sunday Experience
"It also makes As We Make Our Way… a journey worth taking" Q Magazine
Album Of The Year - Sun Burns Out
'This isn't a heartbreak record. I'd say it's more of a heartache record... '.
Robin Proper-Sheppard/Sophia
Currently on their fourth (and final) tour of most recent album As We Make Our Way (Unknown Harbours) Sophia continue to wow audiences across the UK and Europe with a dexterity that sees them effortlessly veer between the gentle atmospheric melancholia of old and a new-found noise-fuelled intensity not yet seen in previous incarnations of Sophia.
Making one last jaunt across Europe this set of concerts will also coincide with the release of a limited-edition triple live-album (available on both vinyl and CD) compiled from the nightly multi-track recordings made by maestro live-engineer Jan Loewenhaupt and featuring full studio mixes by Robin's long-time studio collaborator Kenny Jones.
Robin Proper-Sheppard (former singer/guitarist of The God Machine) and his Sophia Collective (christened by some as Sophia 2.0 - including original drummer Jeff Townsin alongside newest additions Jesse Maes/Guitar, Bert Vliegen/Keys and Sander Verstraete/Bass) hope to entice you down to this last run of dates with what Hamburg Abendbloldatt (DE) described as a
"beautifully profound and intriguing performance" while OOR Magazine (NL) declared Sophia as best "alternative rock" act at Pukkelpop 2016 and led Humo Magazine (BE) to announce Sophia as one of the top "come-backs" of 2016 alongside At The Drive-In, LCD Soundsystem
and The Avalanches.
SOPHIA – 'As We Make Our Way (Unknown Harbours)'
As Robin has said, this isn't a heartbreak record. Or as he's also said, it's not a "sad-sad record" but fear not you lovers of Sophia's historically open and honest melancholia, it's still a sad record. Full of reflection, self-examination... And as Robin admits, Regret. This may be one of the first Sophia albums to not be about the loss of "big" love, but in it's place comes an album influenced by the passing of time and an attempt to understand ones past. Or as Robin sings in It's Easy To Be Lonely "We're the sum of our choices and the mistakes that we make".
As We Make Our Way (Unknown Harbours) is Sophia's sixth studio album and first since 2009's There Are No Goodbyes. That's almost 7 years. Why the long wait? Robin is usually heard to say, putting it far more simply than it is we're sure, that "life just got in the way". But we think there's more to it than that. He's also said that he didn't want to make There Are No Goodbyes II and if you listen to the new album it's obvious that Robin has pushed himself, both lyrically and musically, harder and father than any Sophia album to date.
And after 20 years we really think that's saying something, isn't it?
As with all previous Sophia releases, Robin recorded and produced As We Make Our Way (Unknown Harbours) at a number of recording studios but this time he found himself not only in London (where he mixed the album with longtime studio partner Kenny Jones and who he's worked with on every recording he's ever made starting with The God Machines "Scenes From The Second Storey") but also Brussels and as far afield as Los Angeles.
Maybe this sense of travel, of movement, is reflected in the abundance of light and shade found in the album? While lyrically rather dark and cynical it's hard to deny that a song such as California, in which Robin sings "the sun isn't everything", doesn't contain at least a little bit of that California sunshine, wouldn't you agree?
But this album is different. Then again, after 20 years of Sophia it kind of had to be. Not that it was intended that way, Robin's approach to music isn't that pragmatic, but this is the way it turned out.
Maybe it's the fact that As We Make Our Way (Unknown Harbours) is not a "sad-sad" record, not about the loss of that one true love, that allowed Robin the space to not only focus on the internal meaning but also on the external nuances of this album?
And the difference is palpable. There's a warm depth to the sound, an inviting melancholia, to this album. It's not as dark as previous Sophia albums (something Robin has said he is very thankful for) but it's still very clearly Sophia. It's just that this album manages, somehow, to sound optimistic in it's sadness.
Even from the earliest days of his musical career as the singer/guitarist in 1990's California via London noise-dreamscapists The God Machine, Robin has been known, and indeed has never shied away from, writing about what he felt were the big issues in, and from, his life but admits that lyrically this album may be pushing the boundaries of openness even for someone who has never feared expressing vulnerability in his music.
It's almost as if previously Robin was expressing his remorse, as real as it was, from the safety of being an Artist. Where here it's as if we hear Robin the person. On a song like Baby, Hold On we no longer hear Robin the singer/songwriter but Robin the father. It's so close and so intimate and so real. It's as if he's speaking in your ear "Wishing isn't being, no, wishing isn't being there, now is it?"
And whether it's that sense of movement, from moment to moment, or relationship to relationship in The Drifter or wondering why we can't just let ourselves enjoy the love that is sometimes already a part of our lives in Resisting ("I don't know what we're always resisting, or what we're even kicking against") in every song, in every word, you can hear Robin asking himself the questions that maybe to he was too young or just too afraid to answer?
Robin will be the first to admit that he doesn't have many, if any, of the answers yet but he'll also just as quickly reply that at least he's finally begun to ask the big questions to both himself and the world around him...
As We Make Our Way (Unknown Harbours) is released on The Flower Shop Recordings and distributed by [PIAS].
FACEBOOK: https://www.facebook.com/thesophiacollective
SPOTIFY: https://open.spotify.com/album/4JkEMVchjwGoWwNVoMlgA4
p.p1 {margin: 0.0px 0.0px 0.0px 0.0px; font: 12.0px Verdana; -webkit-text-stroke: #000000} p.p2 {margin: 0.0px 0.0px 0.0px 0.0px; font: 12.0px Verdana; -webkit-text-stroke: #000000; min-height: 15.0px} span.s1 {font-kerning: none} span.Apple-tab-span {white-space:pre}
BANDCAMP: https://sophia.bandcamp.com
Tickets