PETER KERNEL (CH/CA) + Chaton Laveur (BE)
Saturday
- 21.10
(post-pop-art-punk)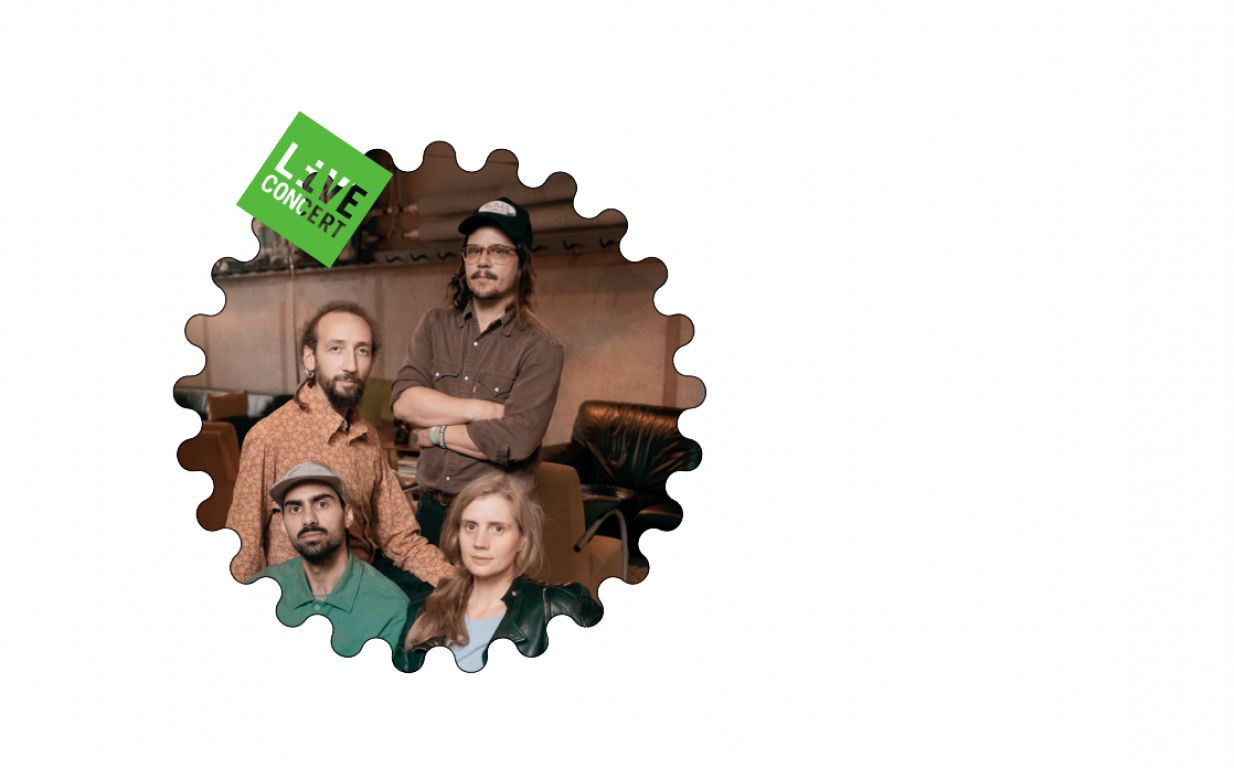 DOORS 20:00
SHOW 20:30
PRESALE 17/15 (student)
https://loveyourartist.com/en/events/peter-kernel-ch-ca-at-de-luxembourg-U7C5TL/overview
PETER KERNEL (CH/CA)
Peter Kernel is a Swiss Canadian post-pop-art-punk duo formed by Aris Bassetti and Barbara Lehnhoff. They are working together and releasing their own music since 2005. They started when Barbara asked Aris to write the music for her experimental musical Like A Giant In A Towel (Locarno International Film Festival 2006).
In 2008 PK released their first album How To Perform A Funeral followed by The Ticket Ep on 10'' vinyl in 2009, both for their own label On the Camper Records. They were spotted by Spencer Krug from the Canadian band Wolf Parade (Sub Pop) and invited them to open for their European tour in September 2010.
In the past years Peter Kernel have played over 800 concerts across Europe and Canada. Their music is fully empty and simply complicated. It's pop, it's rock, it's experimental and this is why they were called to play in many different situations like Paleo Festival or Montreux Jazz Festival, the fashion week in Milan, swimming pools, the Centre Culturel Suisse in Paris, heavy noise festivals, museums and concert halls like the HMV Forum in London or the Soundlabs Festival in a stadium in Italy.
In a very natural way Aris and Barbara express themselves through sounds and songs; sometimes they can be very sweet and other times they can be very intense and noisy. Their sense of melody has been recognised many times throughout the years from a variety of journalists.
In 2019 they score the movie L'Ombra Del Figlio by the film director Fabio Pellegrinelli. In 2020 they released "Perseverance: 15 Years Of Peter Kernel". A special double LP including demos, b-sides, unreleased tracks, live versions... to celebrate the anniversary.
Chaton Laveur
Confinés chez eux, une ingénieure du son et un batteur décident d'écrire de la musique à l'instinct. Privés de comparses, ils s'inventent polyinstrumentistes en jouant chacun deux rôles. L'une oscille entre guitare et basse et l'autre allie batterie et claviers. C'est avec la volonté d'être efficace et d'aller droit au but, toujours dans la recherche de la mélodie juste, que ce duo s'adresse à nous avec des mots simples pour faire bouger un peu et planer beaucoup.
Tickets