Sensible Soccers (PT) + Kuston Beater (LU)
Saturday
- 11.01 2020
(Concert - electronic live)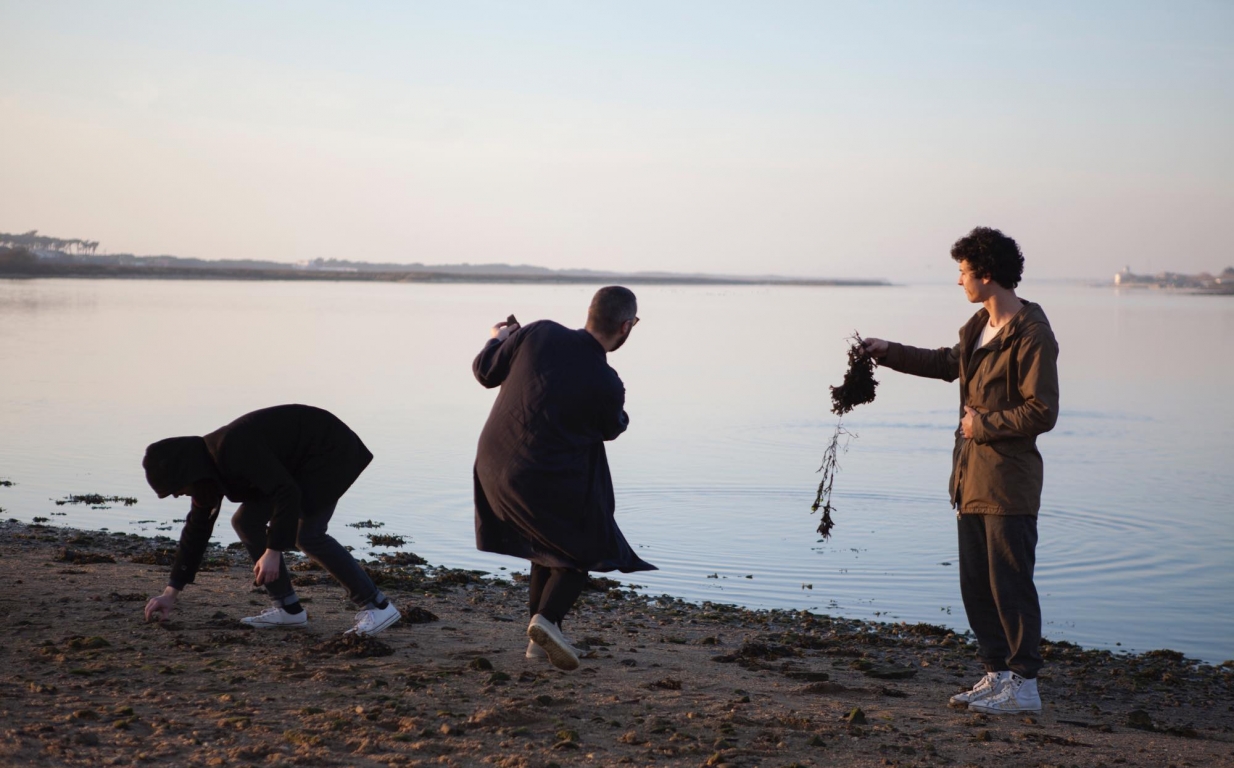 DOORS 20:00
SHOW 20:30
PRESALE 12/9 for students (+ presale fee)
TICKETS AT THE DOORS 15/12 for students
——————————————————————————————
SENSIBLE SOCCERS
Sensible Soccers are a band from the seaside north of Portugal and they've released
their eponymous EP in 2011. Famous for their hypnotic music and sweet empathy with the audience, their first year of live shows granted them a status somehow close to a cult band.
In their earlier discography we can find their second EP ("Fornelo Tapes Vol.1"), one single with a strange music video ("Sofrendo por você") and their first long-play released in 2014, named "8" (eight), which had great reviews and massive press coverage. In early 2016 they've released their second album, "Villa Soledade", inspired by the local routes around Fornelo, a small rural village where the band had their headquarters. The response from the public was very enthusiastic and both albums gave rise to extensive tours around Portugal, Spain and also some gigs in France and England. 2018 was spent composing the third album, named "Aurora", out in march 2019, which reflects a more complex, cheerfull and dancy approach.
Sensible Soccers ́music is mostly instrumental, with a wide range of approaches, which are sometimes more ambient-oriented, but also bringing us thumping beats and dance floor psychedelia.
https://www.youtube.com/sensiblesoccers
https://www.facebook.com/sensiblesoccers/
https://www.instagram.com/sensiblesoccers/
KUSTON BEATER

The little Fifty (still), Kuston Beater, Christophe Peiffer, his real name,is a French freelance graphic designer resident in Luxembourg.
After a first opus published in 2011 on Chez.Kito.Kat Records and this second in 2019 we would be tempted to say that it is not very prolific.
It is bad knowing the man who in the meantime has multiplied the DJ sets in support of internationally renowned artists and a host of productions, remixes, collabs edited in a DIY way. His parsimonious discography reside more in the made of a eternal insatsfaction and a strong propensity for procrastination


https://chezkitokatrecords.bandcamp.com/album/bidule
Tickets