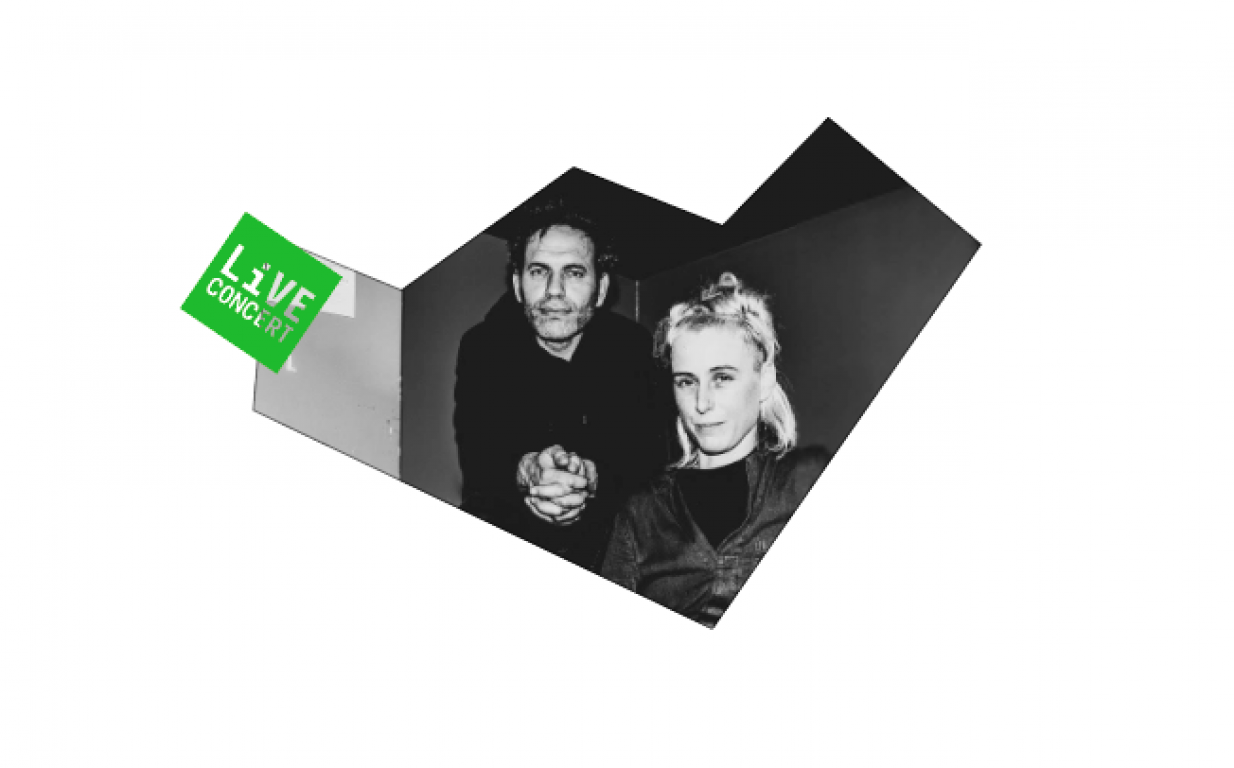 DOORS 20:30
SHOW 21:00
PRESALE 12/9 (student)
https://loveyourartist.com/.../hyperculte-ch-at-de...
TICKETS AT THE DOORS 15/13 (student)
HYPERCULTE (CH)
Emanating from Geneva's diverse DIY music scene, postpunk / experimental rock duo Hyperculte return with their third album. Mixing disco rhythms with gothic gloom, the band retreat from capitalism's chokehold while saluting environmental activists and countercultural communities
La Pangée – the third album by fiery and versatile Swiss postpunk duo Hyperculte – is a rhythm-forward, forward-thinking release that reaches back 200 million years or so for its inspiration. The clue to this particular paradox is their chosen recording venue. Simone Aubert (guitar, drums, vocals) and Vincent Bertholet (double bass, vocals) travelled from Geneva to a village farmhouse in La Baume Cornillane, laying down these songs in the studio of Johan Caballé over two five-day sessions. La Baume Cornillane, geologists believe, is at the precise centre of what was Pangaea (La Pangée in French) before it broke up into smaller continents.
Whatever this means in the here and now, La Pangée sounds like it should be the epicentre of something. The eight songs, lasting 34 minutes, are briskly economical in their arrangements, using the studio cleverly to give the impression of a wider array of instruments than are actually present. Hyperculte channel their pop leanings, as heard in both their previous albums and the duo's other bands – Simone plays in punk minimalists Massicot and the electro-organic Tout Bleu; Vincent in the genre-hopping Orchestre Tout Puissant Marcel Duchamp – into a darker strain of gothic brood than ever before
Tickets