De Gudde Wëllen Open Air Festival Pre-National Day
Wednesday
- 22.06 2022
(party at the festival)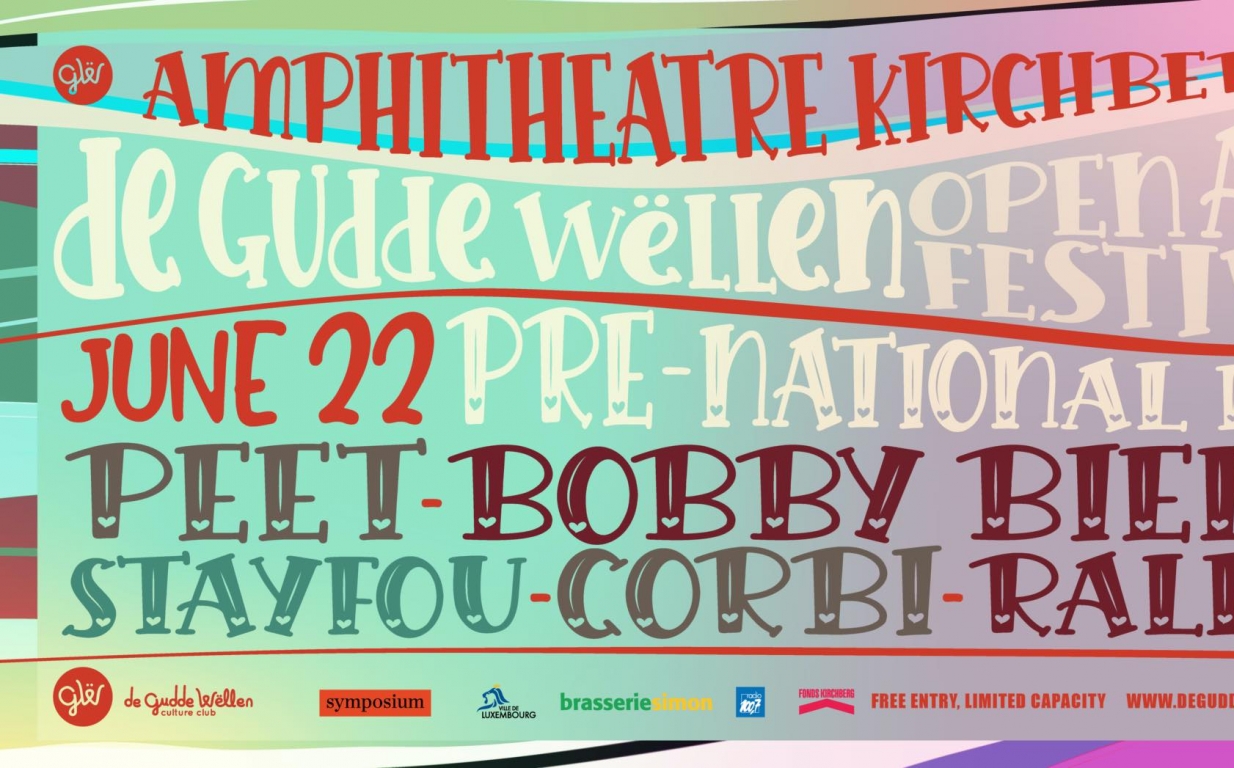 We could not fit any more of you in the walls of De Gudde Wëllen, so we are getting more space for the party!
Come celebrate the traditional out of the ordinary, once-a-year-onlyinluxembourg National Feierdag with us!
𝗦𝗰𝗵𝗲𝗱𝘂𝗹𝗲:
▔▔▔▔
doors: 16:30
Free entry, limited capacity, be there early to not miss all the fun!