Jeffrey Lewis & The Voltage (US) + Autumn Sweater (LU)
Wednesday
- 04.03 2020
(Concert - Indie rock)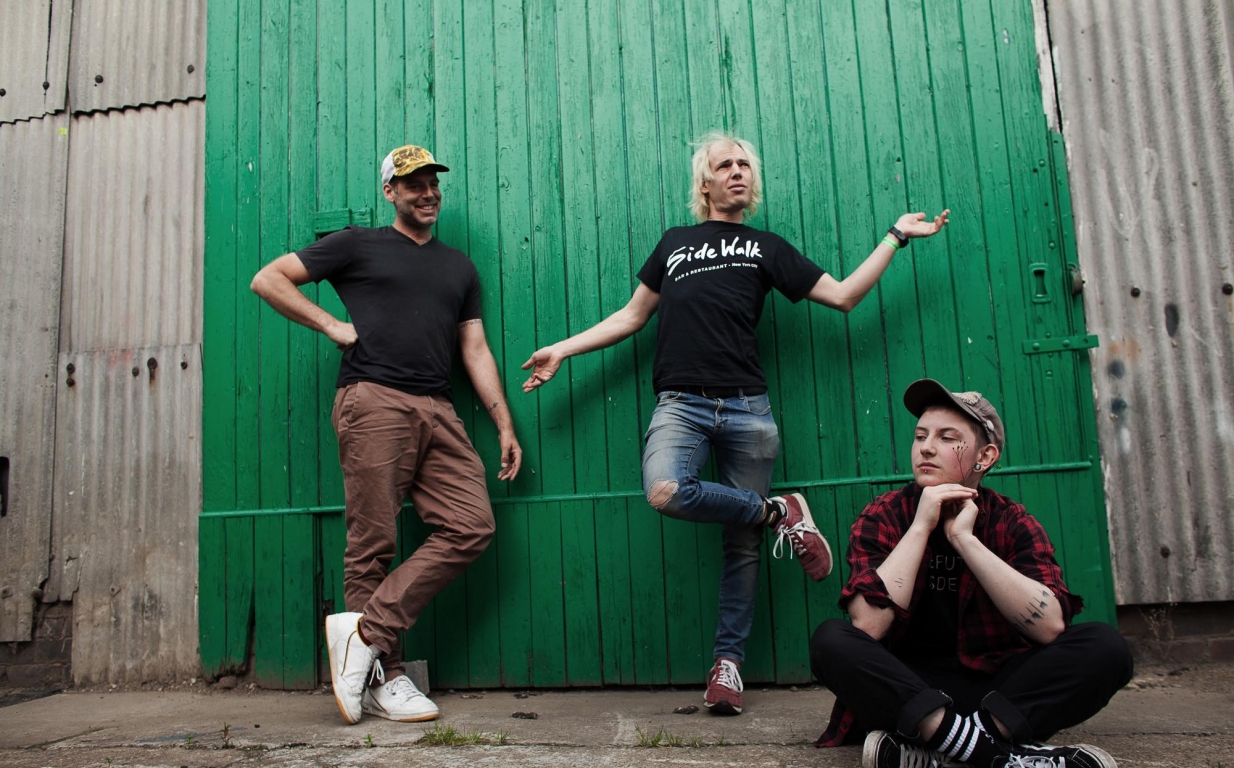 Doors 20:00
Show 20:30
Support Autumn sweater
Presale 12/9 for students (+ presale fee)
Tickets at the doors 15/13
——————————————————————————————————————————————————————
Jeffrey Lewis & The Voltage (NYC)
"Hands down my favorite contemporary songwriter" - Ben Gibbard (Death Cab For Cutie)
"Weird? Very... but also downright inspiring" (****) - Rolling Stone
"[Jeffrey Lewis is] The best lyricist working in the US today." - Jarvis Cocker (Pulp)
"Ramshackle and beautiful noise… Lou Reed's natural successor as punk poet of the New York streets" - Louder Than War
"Bands as magical and genuinely original as this are as essential as oxygen." - Culture Delux
"Bizarre but brilliant" - Uncut
"Dazzling" - Mojo
"Jeffrey is the only artist I've sent fan mail to." - Jens Lekman
"I discovered [Jeffrey's] music via 'Sad Screaming Old Man' which is one of my favorite songs ever written" - David Berman (Silver Jews)
"Really great and impressive and inspiring and exciting... There's not a lot of people that can tell a story and use language like that in music." - Will Oldham
"Ideas burst from Jeffrey Lewis… ramshackle fuzzbomb jams… inspirational." (****) - The Guardian
Jeffrey Lewis & The Voltage play a brilliant style of scuzzy urban indie-rock-folk, like a 21st Century mash-up of Sonic Youth, Pete Seeger and R. Crumb. Born and raised New Yorker Jeffrey has pursued a relentless touring schedule around the world ever since 2002, as well as playing as the opening act for bands like the Mountain Goats, Daniel Johnston, Stephen Malkmus & The Jicks, Dinosaur Jr, The Fall, Dr. Dog, Pulp, Roky Erickson, The Vaselines, and more. Jeffrey has released eight critically acclaimed albums on Rough Trade Records and Don Giovanni Records, and Jeffrey continues to self-publish his art and writing in an ongoing underground comic book series called Fuff. Current bandmates the Voltage are Brent (Moldy Peaches) Cole on drums and Mem (Cat Tatt) Pahl on bass and keys. This is really the same band that has been touring 2016-2019 as Jeffrey Lewis & Los Bolts, but Jeffrey continues his tradition of changing the band name with each album… Their new full-length album "Jeffrey Lewis & The Voltage: Bad Wiring" was recorded in Nashville with producer Roger Moutenot (Yo La Tengo), and will be released November 1, 2019, on Moshi Moshi Records in UK/Europe and Don Giovanni Records in the USA.
FB: https://www.facebook.com/JeffreyLewisBand/posts/10157592370848707
Youtube: https://www.youtube.com/watch?v=3urXygZXb74
AUTUMN SWEATER
Having three singers/songwriters in one band definitely has its perks. Autumn Sweater's members refuse to choose between fast punk sounds and indie pop ballads and are largely influenced both by 90's indie as well as 80's post punk. They like to jump between genres but always hold on to the thread of scratchy guitar sounds and down-to-earth-melodies running through their songs.
After two self-produced EPs, the band finally got to record their first LP Car Park which they are thrilled to present to an audience for the first time. With Car Park, the band stays true to its DIY culture as the twelve songs were recorded in single takes and mixed in their rehearsal room, leaving them as honest as they can be.
Tickets