De Läbbel presents: Edo G (US), Fokis (US), Kill Emil (GR), DJ PC, Hotrox (NL)
Friday
- 05.11 2021
(Concert - hip hop)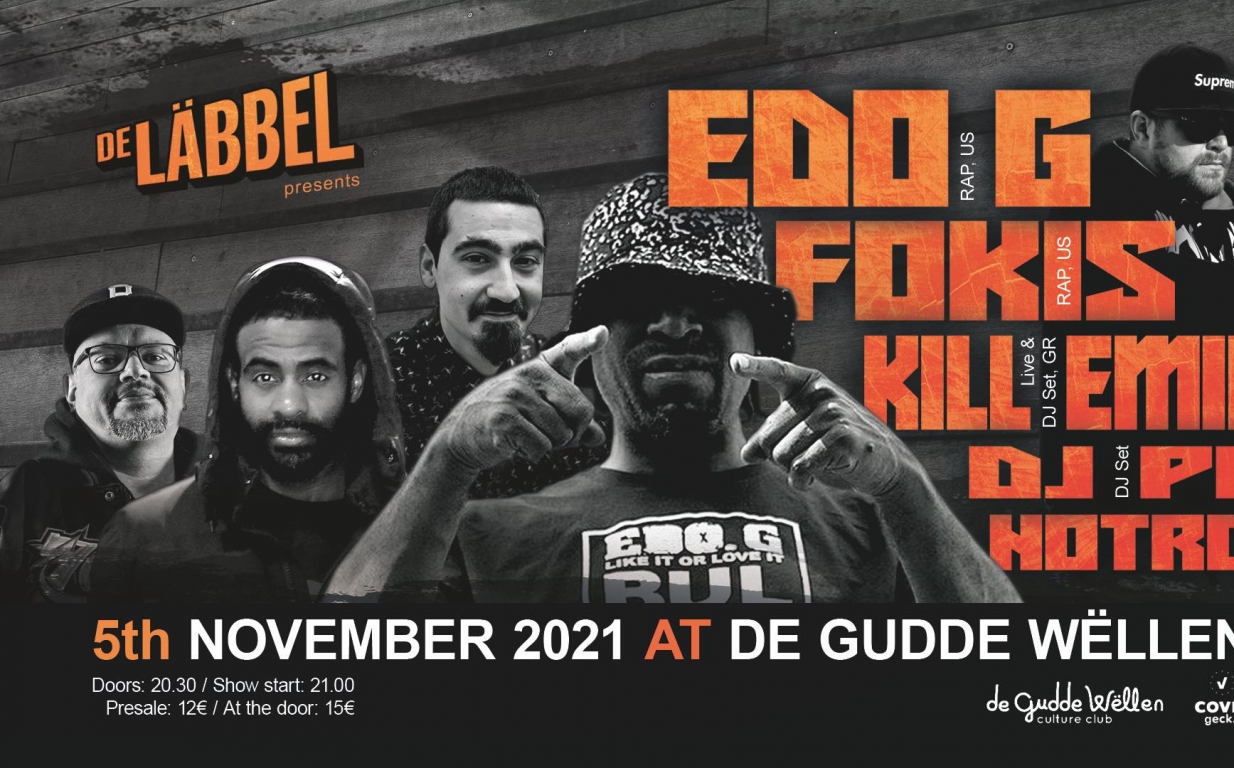 Doors 20:30
Show 21:30
Presale 12€
https://bit.ly/3CfN9Rb
Tickets at the doors 15€
__________________________________________________________________________
◭ LINE-UP ◮
▰ EDO G (Rap, US)
Edo.G's latest album 'FreEDOm' couldn't come at a better time in history as we are in an age where it seems like our freedoms are slowly getting taken away. FreEDOm has a sound that is reminiscent to one of your favorite hip-hop albums with songs that touch every part of your life.
Through touring the world and making a positive impact with his music, Edo. G's continued relevance inspires the younger generations and keeps the spirit of true Hip Hop music alive.
▰ FOKIS (Rap, US)
So far, Fokis has toured the United States and abroad, performed as an opening act for artists such as Onyx, THe Game, Gza, Ras Kass, Lords Of The Underground, Common, Busta Rhymes, M.O.P., The Beatnuts and more. Through his experiences, Fokis developed a relevant broad appealing style and sound that remains true to the core foundational elements of Hip Hop with a commercial appeal.
▰ KILL EMIL (DJ Set & Live Set, GR)
▰ DJ PC (DJ Set, LU)
▰ HOTROX (RAP, NL)
Tickets