DGW CLUB NIGHT: ONE MAN PARTY, Ralitt, Nuria, Maximillion
Friday
- 31.03
(limited capacity)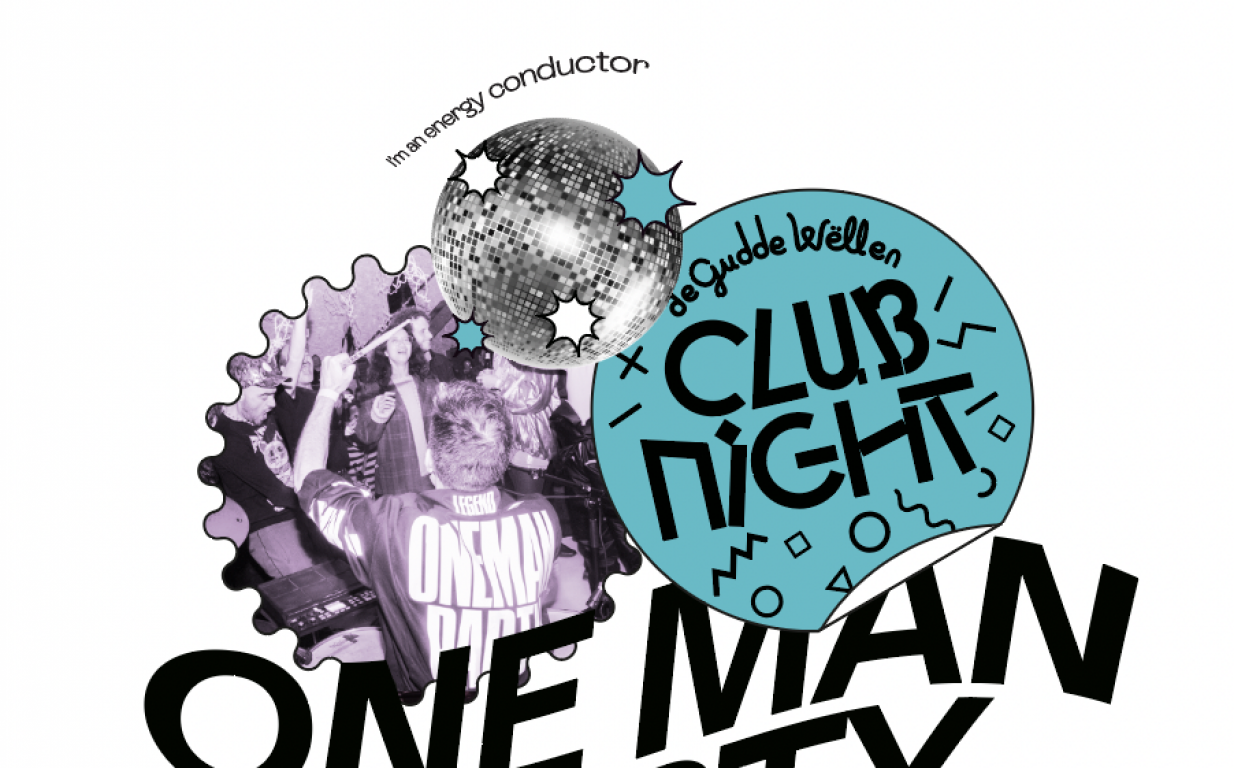 DOORS: 22:00
SHOW: 23:00
TICKETS: 10
De Gudde Wëllen Club Night - a limited capacity party concept presented by yours truly for people who like to dance. Three floors of safe space, carefully curated live music program featuring international DJs, unlimited amount of crafted cocktails, lots of space to move and express yourself without any limits.
Get your tickets now to get to know De Gudde Wëllen you did not know before, and who knows what you will be able to find here, only those who will be here will find out.
LINE UP:
FIRST FLOOR
One Man Party - live show
One Man Party aka Steve Slingeneyer is best known as the drummer of Soulwax. However, in recent years he has worked regularly as a DJ. Hailing from Ghent in Belgium, he was heavily influenced by the sound of New Beat, rave parties, Acid House and Techno which was heavily present in the late 80s/early 90s.
Ralitt b2b One Man Party DJ set
KELLER
Nuria and Maximillion all night long
Tickets