The Bluebird Jazz House - Marc Demuth String Project (LU)
Thursday
- 05.03
(The Bluebird Jazz House)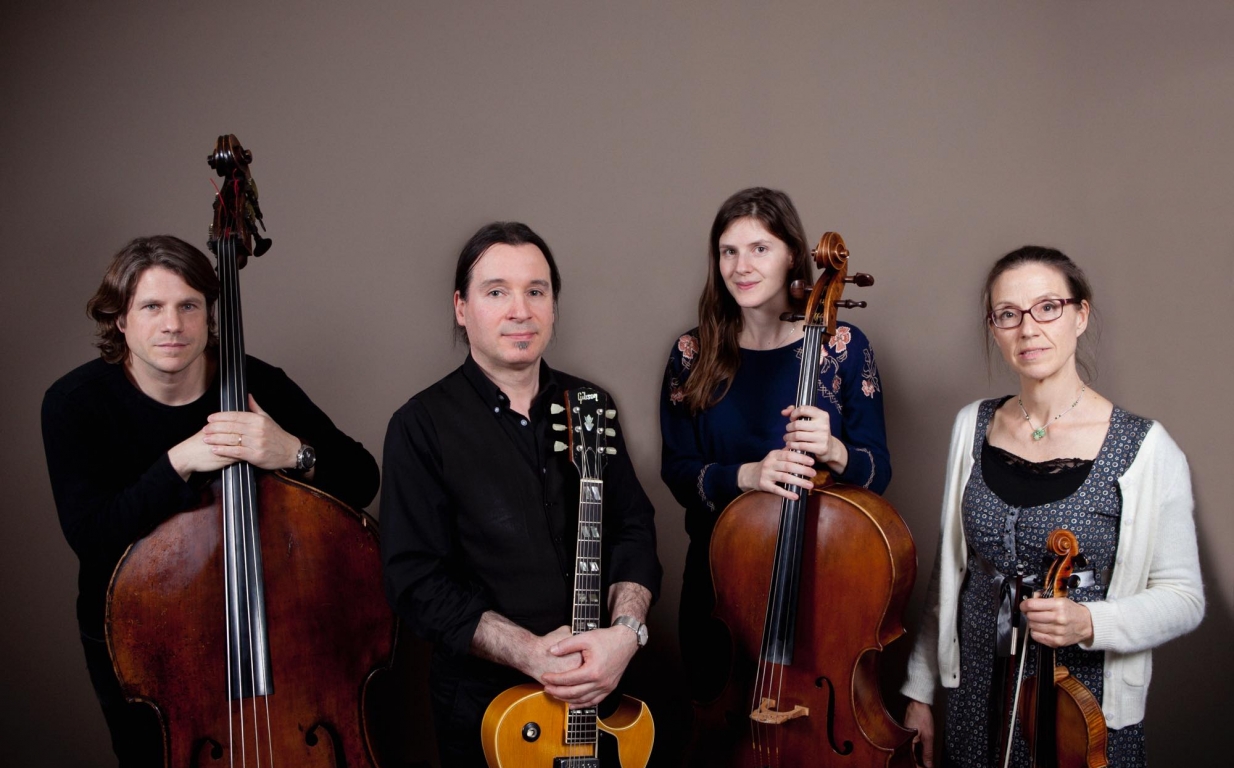 Doors 20:00
Show 20:30
Dj set by Dj Blueprint
PRESALE 7€ + presale fee
TICKETS AT THE DOORS 10€
—————————————————————————————————————————————————
The Bluebird Jazz House Carte blanche à :

Marc Demuth String Project

The search for a new and fresh sound is what made Marc Demuth create this 4tet with a very personnal and unusual instrumentation. For many years, Marc Demuth has worked with each one of those musicians individually as well as together with all of them in Marc Demuth's Project INUK, a project dedicated to portuguese music and composers. Each musician has a very different background ranging from classical music to contemporary music, experimental music, Rock, Pop and Jazz to name just a few. It's those rich and diverse influences that create the band's unique sound while interpreting the compositions of Marc Demuth as well as the band's own arrangements of some selected jazz standards, modern jazz compositions and traditionnal folk songs.
Marc Demuth: contrebasse
Annemie Osborne: violoncelle
Paulo Simões: guitare-électrique
Barbara Witzel: violon

Tickets