THE FOLK ROAD SHOW (CAN/NZ/NL)
Wednesday
- 06.12 2017 at 21:00
(concert - folk rock)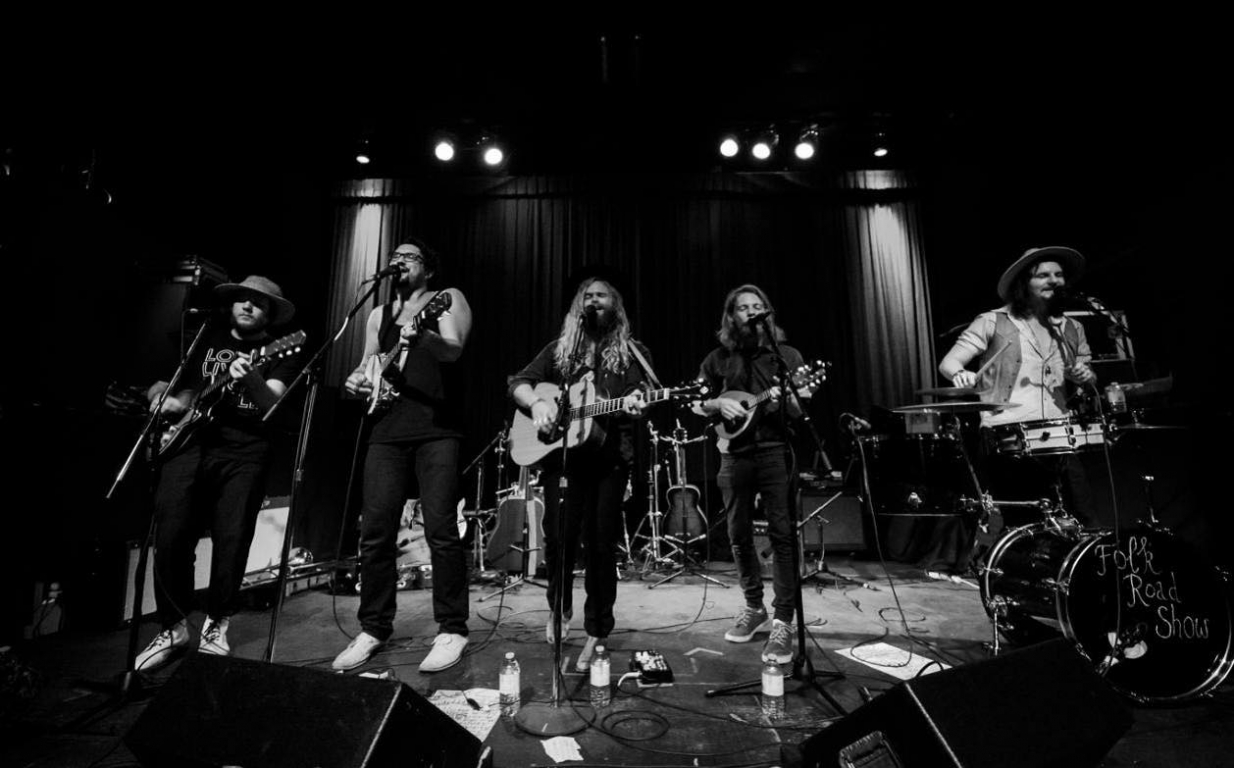 Doors 20:30
Show 21:00
Tickets at the doors 9/7 euro
---
The international folk group known as the Folk Road Show is anything but a conventional band. Consisting of Dominique Fricot (CAN), Benjamin James Caldwell (AUS), O.J. Caarls (NL), Nick Petrowich (CAN) and Pieter van Vliet (NL) they toured both Canada and Europe extensively: transforming large clubs into intimate venues and making living rooms feel like Carnegie Hall. Their sound ranges from folky Americana to Indie-pop and reminds one of The Band, CSNY and Fleet Foxes.
All bandmembers share songwriting duties; constantly switch between instruments and joining together to display the band's soothing five-part harmonies. The Folk Road Show offer a dynamic show, ranging from a-capella intermezzos to full-band rock.
In little over two years, the band has extensively toured Canada and Europe, playing over 250 shows at venues and festivals across both continents. The chemistry between the five individual songwriters has resulted in their debut album, released in the summer of 2016 by the American Classic Waxxx label. The band is currently working on their second album, set to be released in the fall of 2017.
http://facebook.com/folkroadshow/
Tickets