INDIANIZER (IT)
Saturday
- 09.11
(Concert - Psycho Tropical Beat)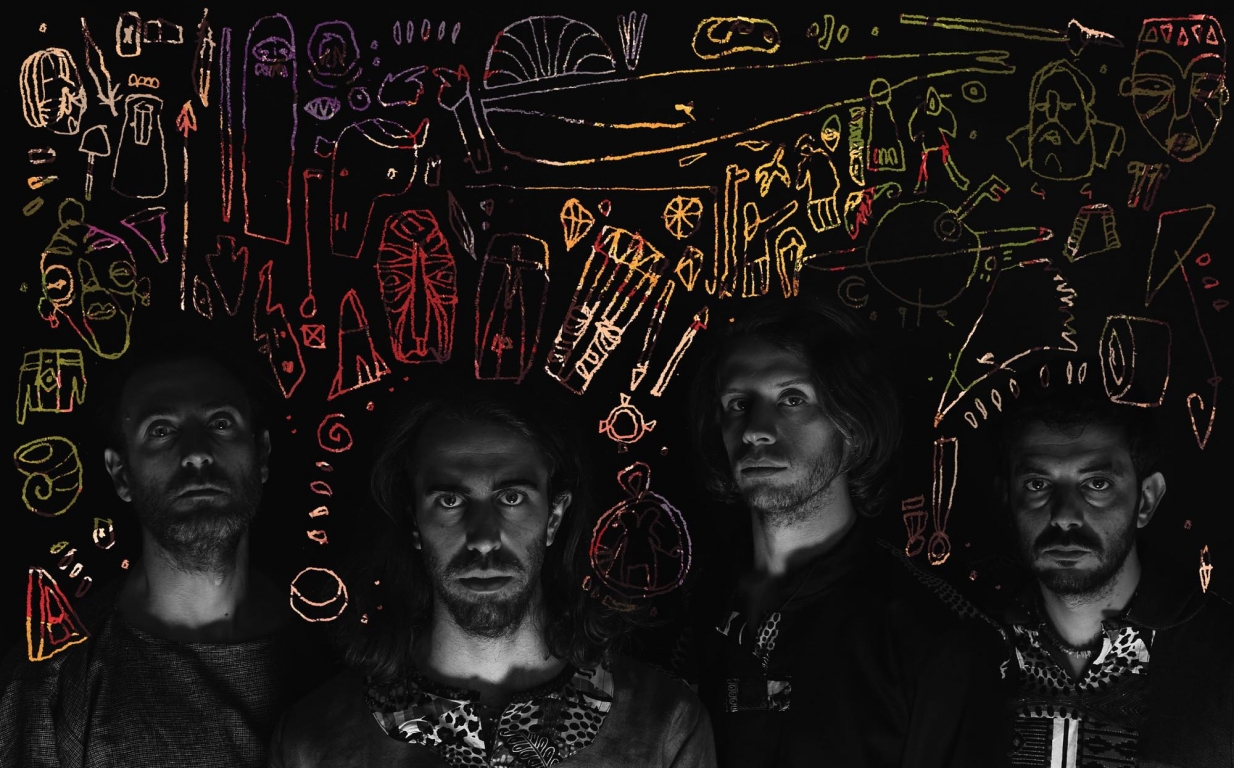 Doors 20:00
Show 21:00
Presale 12/9 for students (+ presale fee)
Tickets at the doors 15/12 For students.
————————————————————————————————————————————
INDIANIZER

"THERE IS SOMETHING EXTRATERESTIAL ABOUT INDIANIZER" – In De Ban Van
"In addition to the psychedelic and tropical side, the Italians on the highway also take the exit
to Germany to gently refuel some krautrock there." – Planet Trash
"That idiosyncratic musical mix makes Zenith a festive album for moments this spring when
the sun breaks through and you feel comfortable in your skin. Englishmen would call it
'uplifting'." – Muzine
Indianizer was born in 2013, sprung from the minds of some psychonauts drawing their inspirations from Animal Collective's wild frenzies and Django Django's tropical rhytms.
Zenith marks the entrance of a far more personal and self-aware sound that still enshrines a different approach in composition and arrangement rather then Neon Hawaii: the tracks, being sung in English, Spanish and an invented language, result from free and wild jam sessions, with the vocals being addedd later, so to outline unpredictable structures. Organic, acid, synthetic and space sounds wrapping around a perpetual and obsessive rhythmic pulse, in the quest for an unreachable catharsis - the emotional intensity peaks up, reaching its Zenith, and then blows up and flows out in the universe. As if Meridian Brothers met King Gizzard and The Lizard Wizard in the middle of the desert and stared at the parabolic curve that the sun draws in the sky.
https://www.facebook.com/indianizer/
Tickets