FRANKIE (BE) + REAL FARMER (NL)
Wednesday
- 17.05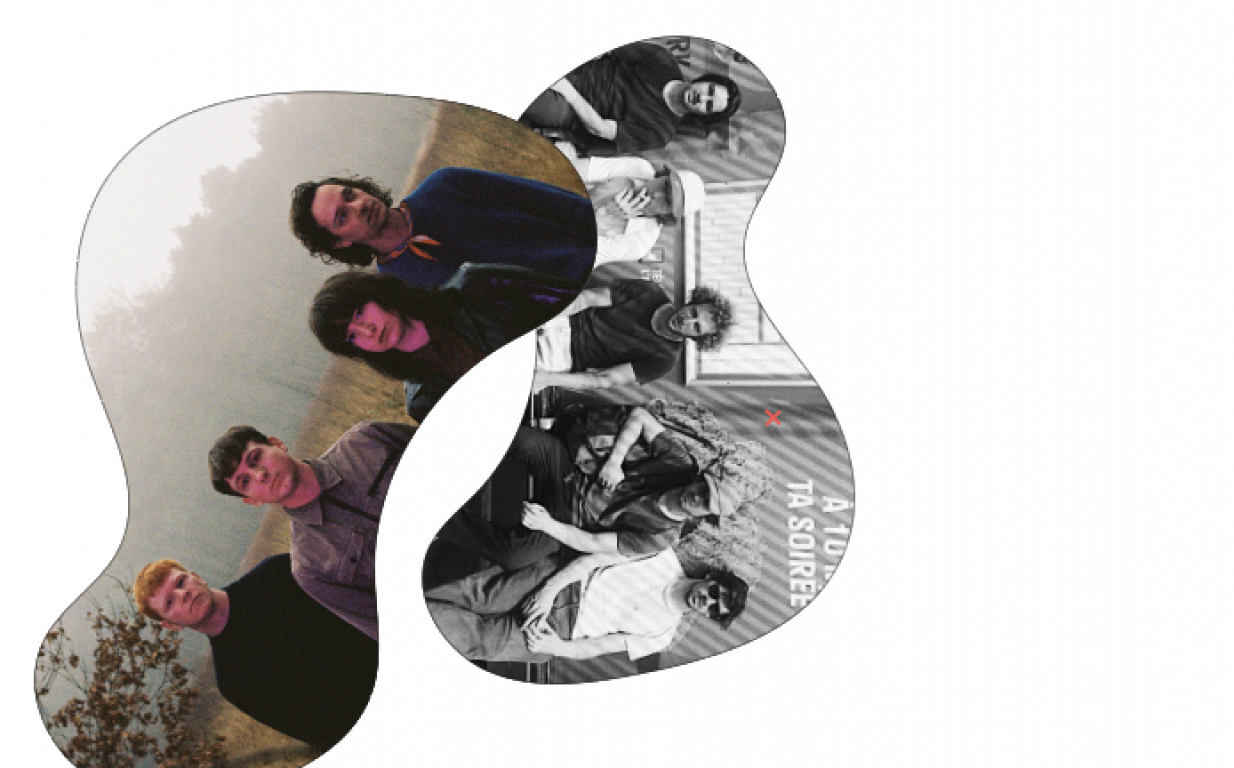 DOORS 20:00
SHOW 20:30
PRESALE 13/9 (student)
TICKETS AT THE DOORS 15/12 (student)
FRANKIE (BE)
Frankie is Timo Fannoy (°1992), Brecht Hayen (°1991), Simon Lynen (°1990), Vincent Lynen (°1993) and Jef Staut (°1994). They graduated in Photography, Graphic Design and/or Animation Film. On random occasions they ended up in Simon's bedroom playing music together and sharing their enthusiasm. The flames sparked by these sessions fuelled what would ultimately become their very own peculiar musical universe, collectively composed without any predefined purpose.
It is an orchestrated mess that leaves the Frankie audience guessing what on earth the next move could be. Hovering from a car crash to a horny lurker spying on a woman on the beach, from palmtrees to beach volleyball, it is unpolished and rough yet charismatic and perhaps even idyllic.
REAL FARMER (NL)
Starting out as a punk-trio in 2018, Real Farmer has since evolved into a rambunctious and idiosyncratic post-punk four-piece. With members from Glitch and Canshaker Pi, the band takes influences from the intensity that drives contemporary punk and blues. HavinG released a self-titled EP on Subroutine Records in 2019, the year 2022 will finally see their first album come to fruition. Beside the rougher, more volatile songs for which the band is known, this album will also on occasion make room for their more tender, melancholic side.
Tickets