Cancelled - Lily Konigsberg (US)
Wednesday
- 11.05 2022
(concert - indie pop)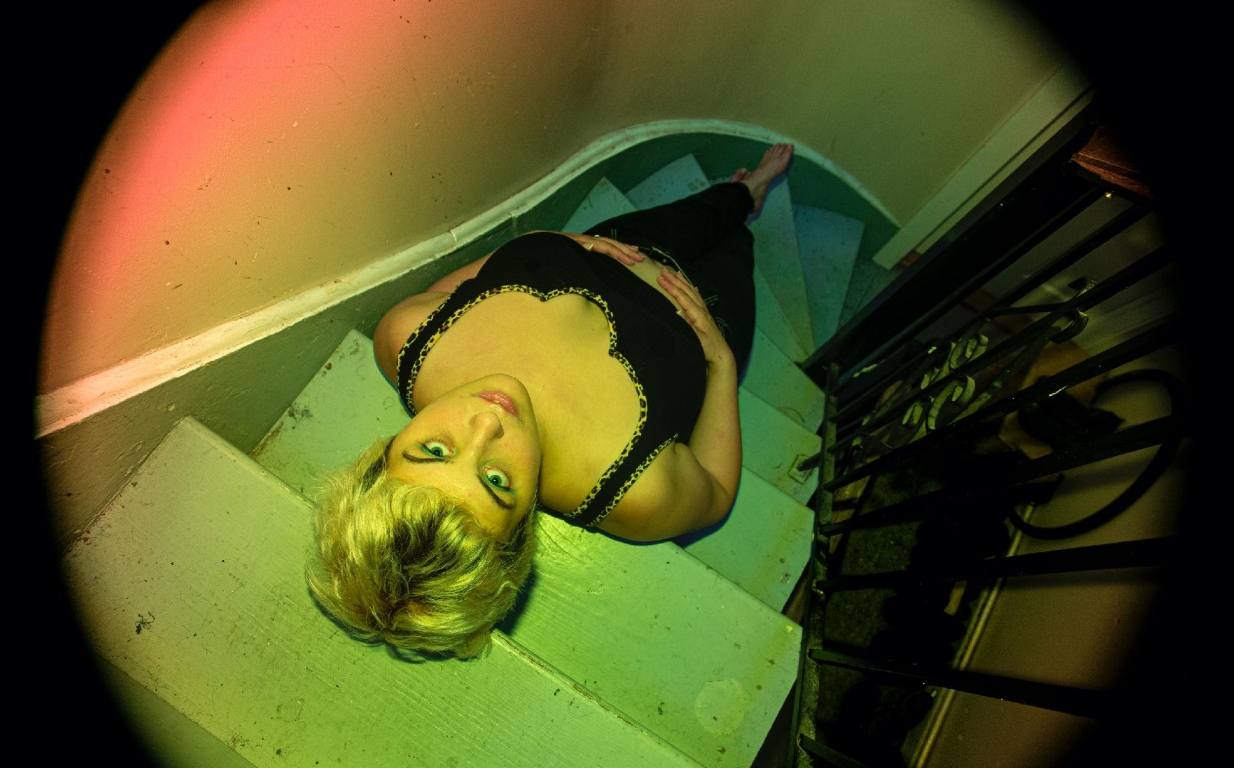 "Hello my lovely European friends. I am so sorry to cancel next month's Eurotour. It's no secret I've gone through some personal turmoil here on the home front. AndI won't pretend it hasn't been tough. But rest assured I'm writing, playing and heading your way before too long. And doing it with my fabulous Lily K band. Hang in there. I appreciate your faith in me and the love you've shared. I love you back a hundred times <3"
Doors: 20:00
Show: 20:30
Presale: 13/ 9 ( for students )
Tickets at the doors: 15/12 (for students)
Accessible to KULTURPASS beneficiaries
__________________________________________________________________________
Lily Konigsberg
Lily We Need to Talk Now is a record Konigsberg has been slowly chipping away at since 2016, revising and re-recording the songs over the years. The eleven-track collection is her first proper full-length, following her anthology of EPs and unreleased tracks, The Best of Lily Konigsberg Right Now, released in 2021 by Wharf Cat Records. The new record is catchy the whole way through, like much of the poppy and plainspoken indie rock output that's made her a fixture of the NYC underground in recent years. Her voice twists and turns and dashes around her clever wordplay in new ways here; there are hints of power pop, pop punk, and downtempo introspection, all dotted with easter eggs of winking humor.
Konigsberg has been writing songs all her life. Born and raised in Brooklyn, she started playing solo sets around NYC clubs as a teenager, before linking up with Bard classmates Ryser and Ivry-Block to form Palberta. "They're the reason that I'm such a confident performer," Konigsberg says about her Palberta bandmates. "We learned to perform together, and now I'm genuinely not scared when I go onstage. They're my sisters, and they inspire me to just do me." Despite this being her namesake project, Konigsberg's biggest influences remain her friends and collaborators, and the project generally has the feeling of a collective effort. "I just love all of my friends, and I'm really happy that some of them are part of the record. Charlie, Hugo, Nina, Paco, Andrea, Matt, Nate. They inspire me a lot."
Tickets