LE MILLIPEDE (GER)
Wednesday October 26th 2016 at 21:30
(concert - experimental)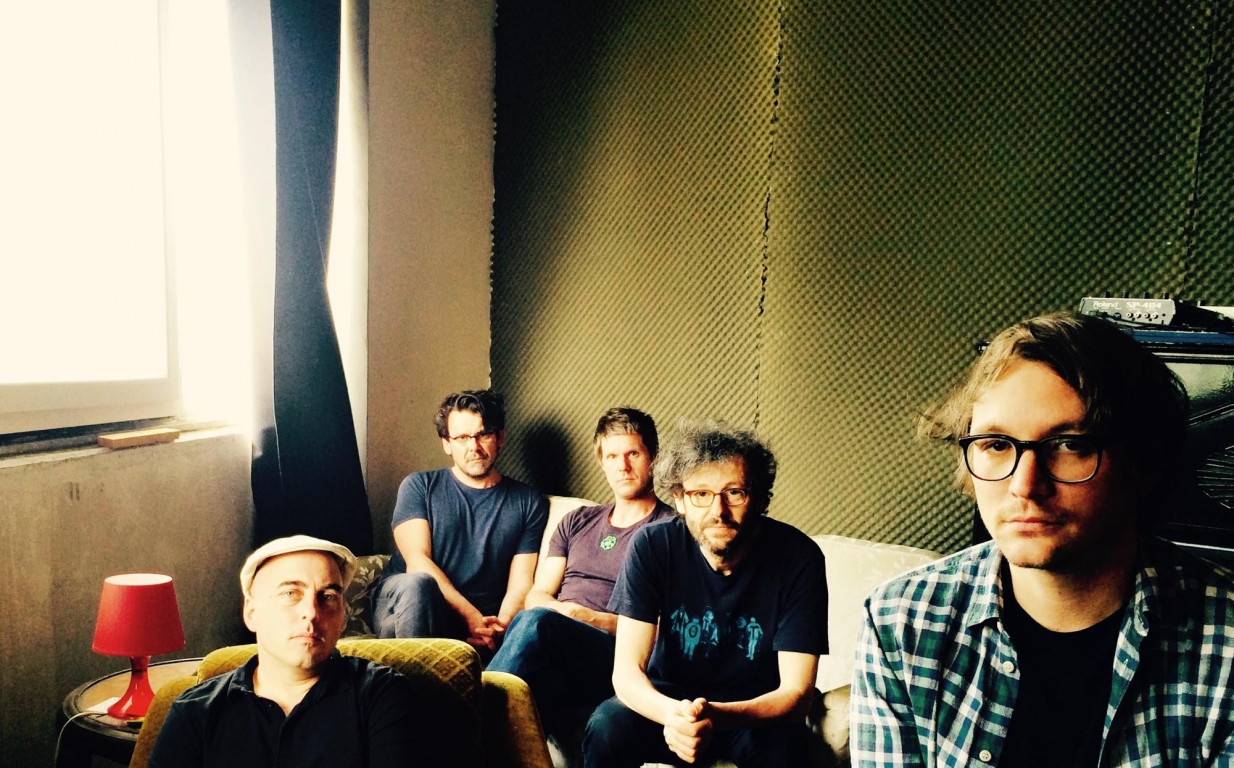 Doors 21:00
Show 21:30
Entry 7 euro (5 for students)(reservations with the form below)
LE MILLIPEDE
"If you want a crazy sonic adventure that takes you somewhere you've never been before, be sure to check out Le Millipede." therealmusic.net - U.K.
"If anything is for certain, it's an eye-opening education in unconventional orchestration from a country that continue to be innovators." wepluggoodmusic.com - U.K
"Creative dance floors, take note. Le Millipede is one long smile. Listen and be cheered." acloserlisten.com- U.K.
"Der Alien-Ensemble-Posaunist spielt mit seinem virtuellen Tausendfüßler-Ensemble entspannt kinematografische und vielschichtige Pop-Kompositionen." (INTRO / GER)"
Multiinstrumentalist Mathias Götz hat unter dem Bandnamen "Le Millipede" ein versponnenes Instrumentalalbum der Sondergütesiegelklasse aufgenommen. Von Billigcasios bis zu Bläsersätzen reicht das Spektrum. Ideale Filmmusik für was auch immer (und also auch für ganz große Schlachten). (ARD "druckfrisch"-Musiker des Monats Juni 2015 / GER)
Arranging various layers of piano, xylophone and glockenspiel, stylophone, Moog and harmonium, Le Millipede creates minimalist, instrumental pop gems, tracks with an immediate quality that seem rather simple at first listen. It's a well-known fact that millipedes, though frequently referred to as "thousand leggers", actually have no more than 750 legs, usually way less. Correspondingly, it shouldn't come as a surprise that the band Le Millipede is actually just one guy – who happens to play a whole lot of different instruments with his own two hands. He goes by the name Mathias Götz. The live set up include Micha and Markus Acher (The Notwist / Tied & Tickled Trio), Cico Beck (Aloa Input) and Stefan Dittlein (Karl Hector and the Malcouns). Together they will bring his complex yet compelling Jazz-leaning unheard-of musical excursions to the stage. Le Millipede will bring the delicacy of subtle grooves and strangely intriguing melodies to life - brace yourself for an unforgettable experience!
https://www.facebook.com/lemillipede/
Facebook event: https://www.facebook.com/events/936046236524106/
Tickets