GUERILLA POUBELLE + VERSUS YOU
Sunday
- 19.06 2016
(concert - punk / punk rock)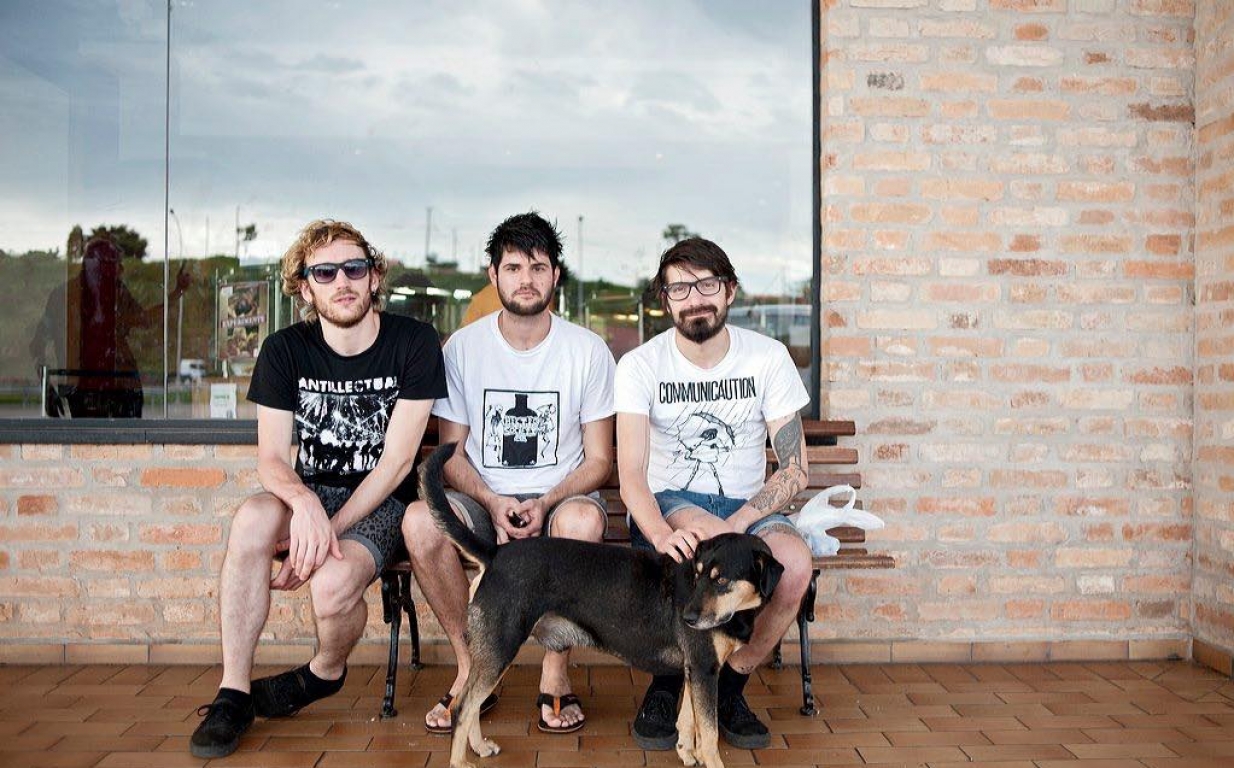 Doors 16:00
Show 17:00
Entry 12 euro (presale) at De Gudde Wëllen & Olliewood Skate Shop
GUERILLA POUBELLE
A three piece French punk band from Paris. They played more than 666 shows all over the world and sold more than 20000 copies of their first album ! Nevertheless they always kept their honest DIY ethic and political commitment. They run their own independent record label, always supporting local punk scene, promoting punk shows in Paris…
The band just released their new album "AMOR FATI", a radical collection of pessimistic but catchy anthems in French about boredom, depression, the pain of getting older, wasted friendships… all of this wrap up with a bitter aversion to this selfish and apathetic society.
VERSUS YOU
Since 2005 we've released some records, seen a few drummers come and go, played a hell of a lot of shows and toured EasternEurope, Russia and the UK twice. Our songwriting is highly inspired by punk and alternative bands like The Replacements, Hüsker Dü, Jawbreaker and Crimpshrine and power pop and rock bands like Big Star and The Kinks.