First Breath After Coma (PT)
Thursday April 18th
(Concert - Pop Rock)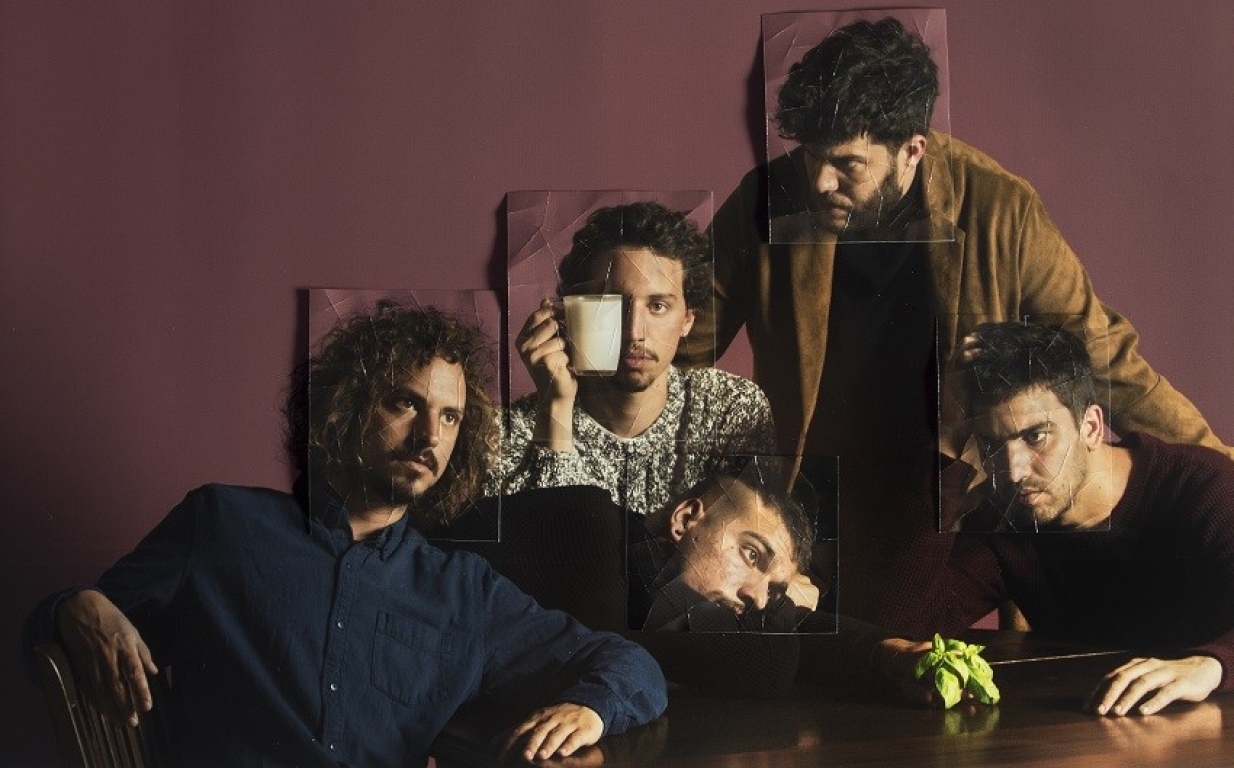 Doors 20:30
Show 21:00
Presale 10/7 for students
Tickets at the doors 13/10 for students
---
FIRST BREATH AFTER COMA
independent 2019, the five Portuguese
album.
On March 1st, the new interdisciplinary album "NU" ("naked" in Portuguese) will be released worldwide. A true work of art, with which Roberto Caetano, Telmo Soares, Rui Gaspar, Pedro Marques and João Marques redefine the
format of the album at an audiovisual level.
Originally conceived as a musical concept album, the quintet temporarily interrupted its work. The reason: the understanding that today the album format has become obsolete due to the omnipresence- omnipotence of streaming platforms, playlists and singles. An unacceptable situation for First Breath After Coma. Their proposal? Rework the format of
musical, "NU" songs go hand in hand with strong visual worlds. Produced by the group, these images are graphic translations of their music. No narrator. No dialogue. The film is the album, each scene is a song, all the scenes form the album, the album is a film. 40 minutes is the duration. The length of a vinyl. The duration of a television series.
Nevertheless, the album also works in a purely auditory way: the musical tension goes from Downbeat-Post-Pop-Arrangements to James Blake ("Please don't leave", "Howling for a chance") to compositions where brass and synths ("Change", "Heavy") are different from the post rock of previous albums.
The visual is no less impressive. Shot in different parts of Portugal in a few days, due to the participation of the charismatic protagonist Rui Paixão, the group members transfer the energy and expressiveness of their music to the images that tell the story of a young man.
NU" is therefore in many ways a parable of our time, to which the album cover also refers - a painting by Dutch artist Kenne Grégoire, with the appropriate title... Tinder .
Tickets