Travel on the Beat w/ COLLIGNON (NL), URUBU MARINKA (DE) and more
Friday
- 21.04
(party full house)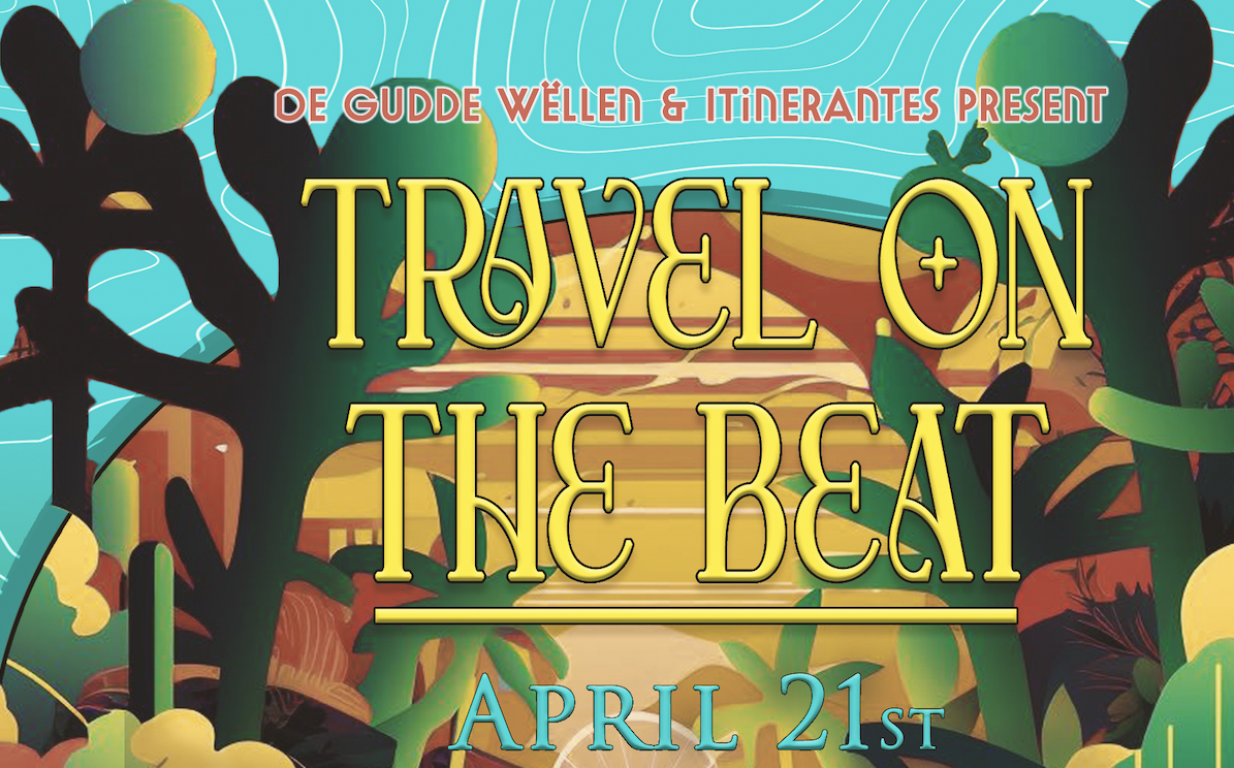 De Gudde Wëllen & Itinerantes present
Travel on the Beat "Madre Tierra edition"
Doors: 9 pm
Ticket: 13€ (1€ goes to DJs for Climate Action )
Guest travelers:
COLLIGNON (NL) Live
COLLIGNON started as a solo project of Jori Collignon, a keyboard player and producer who's made a name for himself in Dutch groups like C-Mon & Kypski, Nobody Beat The Drum, and SKIP&DIE.
The three musicians bring their A-game to the latest COLLIGNON recordings. The new music largely took shape on stage as the band reconnected with their audience after the sobering years of the pandemic. The result is some seriously energetic and uptempo music, with wild and exotic melodies from Yves, brilliant drumming from Gino (who's got a unique technique, playing the congas with his left hand and drums with his right), and Jori's signature musical landscapes created through his production and sounddesign. It's impossible not to get swept up in the energy at a COLLIGNON concert.
URUBU MARINKA (DE) Dj Set
Her music is a cocktail of electronic with tropical rhythmic waves, discovered grooves, soulful machines and refreshing songs.
https://soundcloud.com/urubumarinka
Residents
Paulinska + Gustavo Morales aka Ghost + Octavian
Stay tuned!!!
2 floors for more music all night long
Artwork by Daniel Carrillo (Rama Digital)
Tickets