The Garage Gang
Thursday
- 30.03
(Luxembourg's English speaking improv collective!)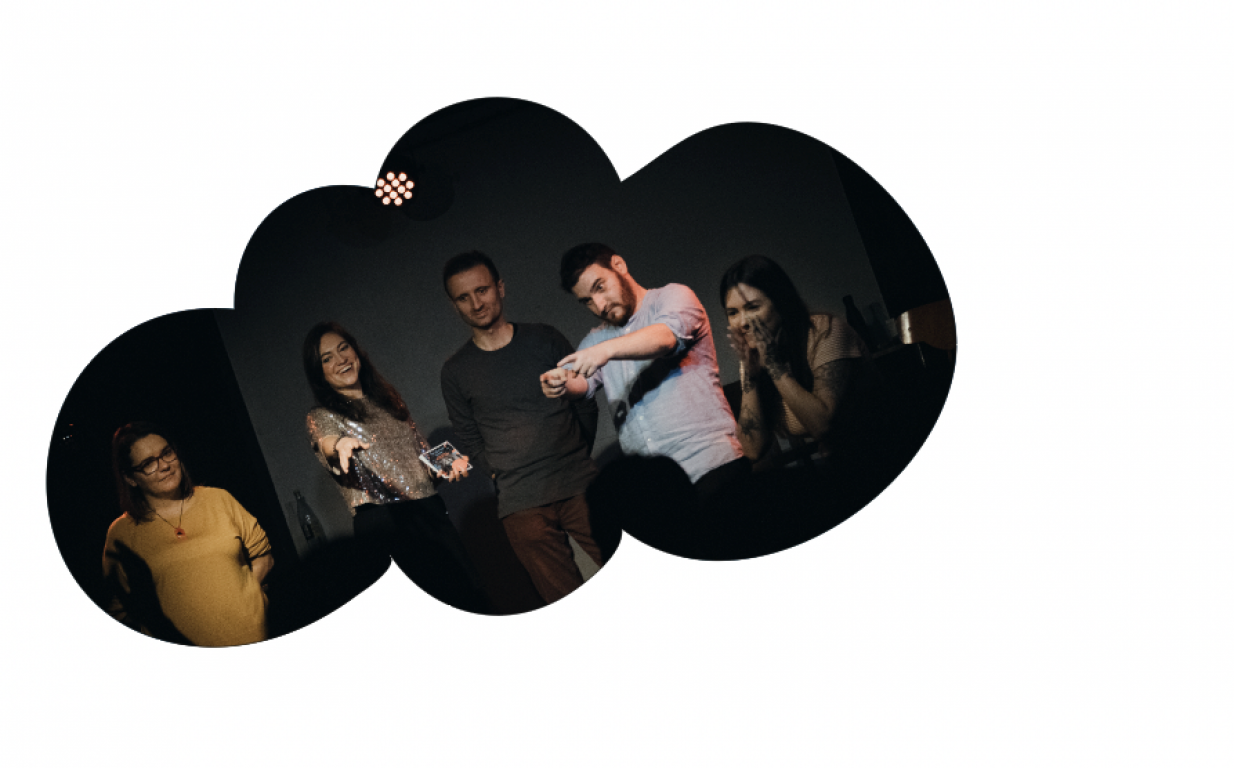 After several sold-out shows across Luxembourg, Garage Gang are back with their latest installment - this time at the wonderful De Gudde Wëllen.
Armed only with their own charm, this gang of five improvisers will create stories while competing in absurd challenges all while making it up on the spot!
Attending an Improv show is an amazing and collaborative experience. The whole show is unscripted so we will ask for your ideas and suggestions meaning that you, the audience can shape the stories we create. In return we offer you our glorious failures and plenty of laughs. Come along, bring a friend, grab a drink and sit back and be entertained by the unplanned chaos on the stage!
Improvisers: Claudia Macedonio, Dan Belkin, Dani Sierra, Melissa Dalton and Marc Pinto.
Tickets are €13 early bird and €15 general.