POSTPONED- TRAVEL ON THE BEAT - NYE SPECIAL
Friday
- 31.12 2021
(cosmic journey to 2022)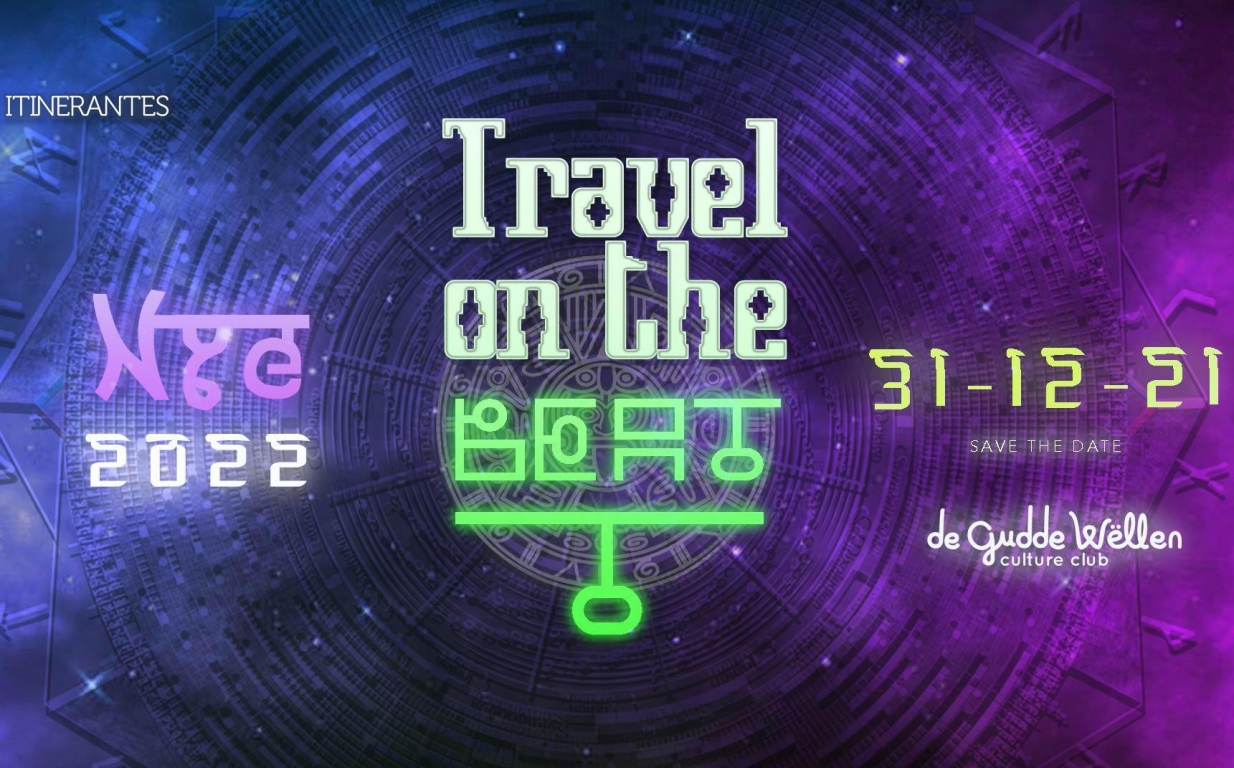 Tickets WALKING DINNER + PARTY (9pm-3am) or PARTY ONLY (11pm-3am)
TRAVEL ON THE BEAT
31-12-2021
presented by
Itinerantes & De Gudde Wëllen
Come dance with us to celebrate this cosmic journey to 2022.
Special venue design by Nora Wagner.
Walking dinner, new year ceremony and 3 floors of music all night long
LINE UP coming soon so STAY TUNED!!!
The experience that Travel on the Beat represents is not only musical and artistic, but also cultural and spiritual. TOTB wants to program a message of conscience, union and culture using the best of ethnic & world music blended with various electronic music sub-genres as a medium.
COVID CHECK 2G APPLIES TO THIS EVENT
Tickets