KESTON COBBLERS' CLUB (UK)
Friday
- 22.09 2017 at 21:30
(concert - indie folk)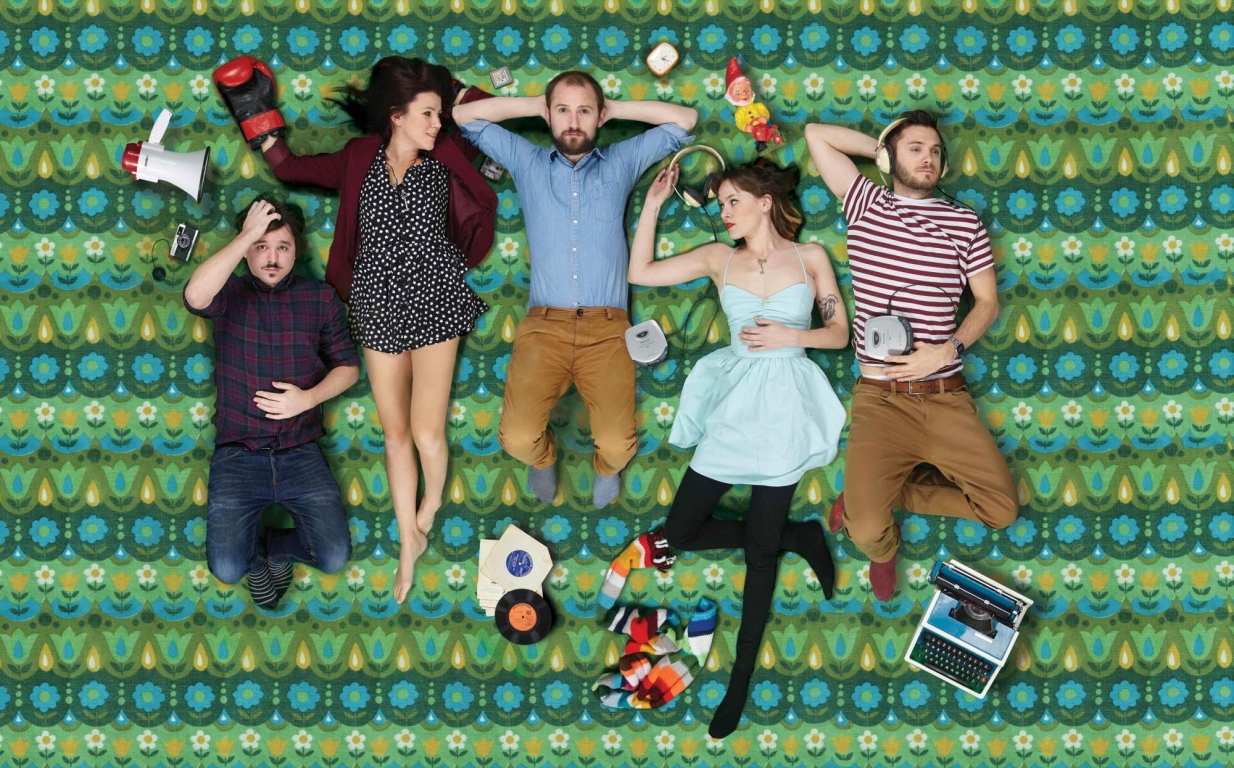 Doors 21:00
Show 21:30
Presale 8 + fee/ At the doors 10
---
"Every song is an absolute killer…They're terrific" – (Dermot O'Leary, BBC Radio 2)
"One of the best new discoveries I've made" – (Steve Lamacq, BBC 6 Music)
"What a fantastic discovery" – (Bob Harris, BBC / legend)
"Crossover potential written all over it" 4 Stars - (MOJO)
"Rambunctious folk and joyous elemental pop" - (The Guardian)
"Furiously contagious….uniquely, charmingly British" - (Clash)
There's something simply unmistakable about Keston Cobblers Club. When the band play, it's a captivating and engaging experience. Frequently blurring the artist/audience divide by performing from the floor or whipping the crowd into a dancing frenzy; visiting far-flung venues at their fans' request; assembling a 60-strong amateur 'Cobblers orchestra' with total strangers; chartering an old Routemaster bus to launch an EP; and organising their very own Camp Wildfire festival. All of this is to say: you don't just listen to Keston Cobblers Club. You're involved.

Formed in 2009 by siblings Matthew and Julia Lowe, and childhood friend Tom Sweet, Keston Cobblers Club spent their first couple of years releasing demos and cutting their teeth on the London live circuit, playing every venue that would have them. With a few line-up changes to iron out, they were joined by tuba extraordinaire Bethan Ecclestone and drummer Harry Stasinopoulos and in 2012 they recorded their first album, 'One, For Words' quietly releasing it as a digital download.

This was followed by two further EPs, 'A Scene of Plenty' and 2014's 'A Pocket Guide to Escaping' and then came their second album 'Wildfire' in 2015. The album won over fans and critics alike, getting huge praise everywhere from MOJO Magazine, The Guardian, The Independent and the Financial Times to Songlines, fRoots and Clash.
Tickets