Choraoke
Tuesday March 5th
(Quizz - Karaoke)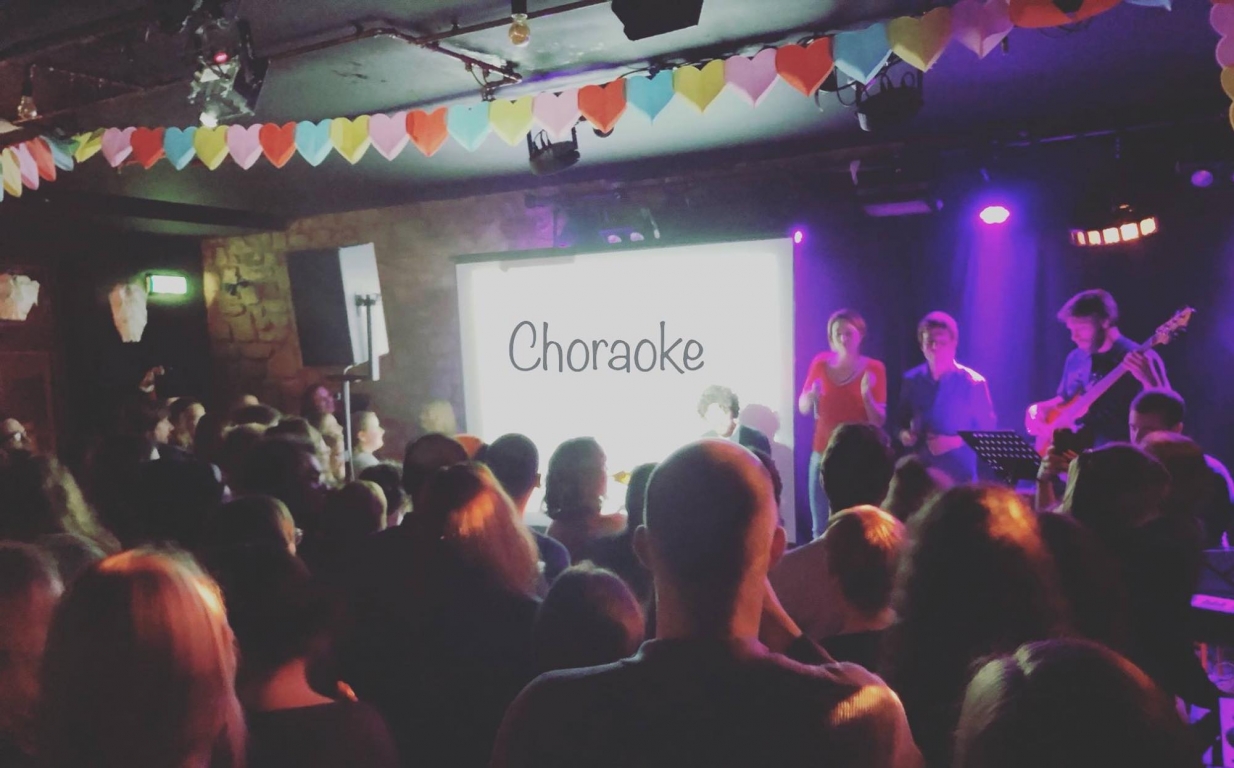 Start 19:30
Free entry
---

Choraoke third edition! Join us on 5 March and sing your favorite pop-songs from the 80s up to today's number one hits. Happening on every first Tuesday.
Choraoke: Karaoke reloaded
We re-think the concept of Karaoke
You love to sing, but don't dare to sing in front of an audience? Then this is for you!
It's about singing together with live musicians..